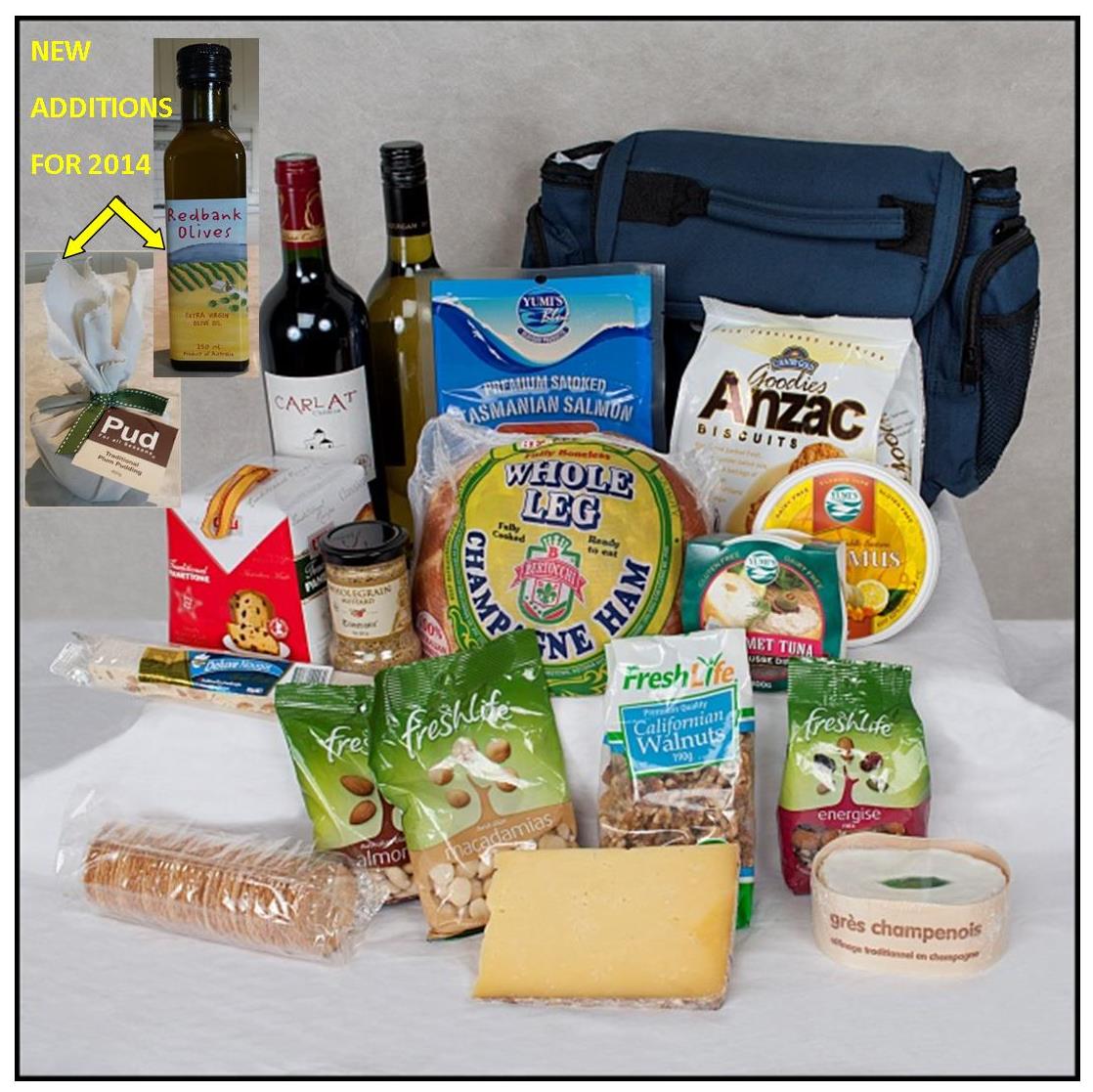 GOURMET CHRISTMAS HAMPER FUNDRAISER 2014
Well its less than 60 days to Christmas!!
At lunch last week, we have launched the Club's 2014 Gourmet Christmas Hamper.
Usually most Christmas Hampers have a number of "must have" items and lots of "fillers" but not this one!!
The Club's 2014 Gourmet Christmas Hamper is the Christmas Hamper you have always wanted, consisting of all the delicacies that Christmas and you deserve!
With a value of over $225 it includes:
2kg Bertocchi Champagne Ham
Yumi's Smoked Salmon 100gm, Tuna Pate, Hommus Dip
Tangy "Barbers Somerset UK" Cheddar
French triple cream cheese
Traditional Christmas Panettone (2)
Anzac Biscuits, Crisp Biscuits, Fruit Slice, Europeans.
Freshlife California Walnuts, Natural Almonds, Cranberries & Fruit Salad, Revitalise
100% Pure Honey (680gm) from the Victoria Central Goldfields Region
2012 Bulletin Cab Sauv & 2013 Chardonnay
Redbank Olive Oil
Meredith Fetta Cheese
Pud Traditional Plum Pudding
Over $225 worth for only $150.00.
Every hamper sold provides at least $40.00 to the Club's funds for its projects.
Please discuss and place your order as soon as possible, PREFERABLY ONLINE BY CLICKING HERE or alternatively with Jo in the office using a hard copy Order Form which can be downloaded by clicking here.
Orders close on Wednesday, 18th December 2014.
The Gourmet Christmas Hamper will be available for delivery on Monday 22nd, Tuesday 23rd and Wednesday 24th December 2014.
Support the Club's fund raising by purchasing at least one Gourmet Christmas Hamper! You will enjoy it for many days.