Vice President's Report - 2004/2005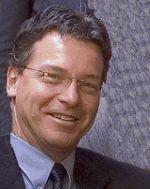 Club Service Committees


I am delighted to present an overview of the achievements of the Club Service Committees for the 2004/2005 Rotary year. Far from being a pedestrian affair, the year has raced through on a wellspring of great enthusiasm and tremendous dedication by a large number of members - many often toiling away in the background to produce some remarkable outcomes for the Club. It is impossible today to name all of these members, however, I wish to record special recognition of all who have contributed so much behind the scenes in the knowledge that your satisfaction comes from doing rather than being talked about today....
Administration - Director, David Richards
The Administration committees have continued to serve the Club in their usual quiet and unobtrusive manner.
Legal & Insurance Committees
The regular advice and guidance of Leigh Masel and Robin Syme on Legal matters and John Dawson, supported by Grahme Bond, on Insurance issues, is greatly valued, especially by the Club Executive.
Archives Committee
John Kendall, assisted by Gill Hibbins, maintained the Club's archives and provided support to the President in the preparation of various historical notes.
Rotary Park Committee
The two special highlights for the Rotary Park Committee, led by Ian Ferguson, were the dedication of a tree by incoming 2005/2006 RI President Elect Carl-Wilhelm Stenhammer in November last year and the tree planting by the Governor Of Victoria last week to commemorate the Centenary of Rotary.

In 1955, the then Governor Sir Dallas Brooks, planted a tree to mark Rotary's 50th birthday.

Rotary Park in the Domain has seen 40 trees planted since it was inaugurated by Rotary founder Paul Harris in 1935.

The City of Melbourne continues to manage and protect the Park, another example of the enduring partnership between the Club and Council.
Administration Review Committee
Earlier in the year President Anne commissioned an Administration Review to investigate ways of improving the running of the Club.

This committee has met on two occasions and is currently preparing recommendations to the Board in respect of the Club's office, business continuity planning, risk and financial management and longer term business planning.
Fellowship - Director, Bruce Davidson
Fellowship Committee
The Club celebrated the Centenary of Rotary with a spectacular gala dinner on the 23 February to mark 100 years of Rotary service to the day.

The event was attended by Victorian Governor John Landy, Past RI President, Royce Abbey and many special dignitaries who were part of the 607 members, guests and friends at the function.

The modest profit that was achieved has been applied to the Healthy Hearts Project coffers.

I would especially like to acknowledge and thank Chris Wang and his team and particularly Peter Jones for their enthusiasm and dedication to making this event such a memorable and successful function.
For the first time for some years the Club held a weekend fellowship activity.

This took the form of a getaway to the RACV Healesville Country Club in April, when twelve couples enjoyed a very special weekend away.

Peter Clark is to be commended for his work in organising this event.
Another fellowship event was the visit to the TarraWarra Museum of Art.

Held in conjunction with the weekend event, it was also judged a great success by the fifty members and guests who attended.

During the visit they were treated to personal tours of the gallery by the Director, Maudie Palmer.

The event was organised by the Arts Committee and our thanks go particularly to Arnold Mayfield for his contribution and organisational skills.
Inter Club Visits Committee
The Club made three inter-club visits during the year. There was a very successful visit to the North Balwyn Rotary Club, attended by 19 members and partners for a dinner meeting.

We also visited the St Kilda Rotary Club twice, to their Australia Day Brunch with Tim Costello and to a meeting where the St Kilda Soup Van project was discussed.
Club Groups Committee
Club Groups also had a busy year.

Well over half of the Groups have responded to a Survey of Group Activities.

Groups that responded reported that their activities were mostly well attended and estimate that Group activities numbered somewhere between ninety and one hundred for the year.

Captain of Groups Peter Clark deserves mention for his stewardship of this vital area of the Club's life.
On To Conference Committee
A strong contingent of members attended the recent District Conference in Hobart preceded by a most enjoyable, relaxing and scenic trip down Tasmania's East Coast.

The conference was hailed a tremendous success by all those who attended and our thanks go to Peter Manger for his work in organising the Club's representation at this important event.
Luncheons - Director, Alan Trumble
Program Committee
The Program Committee, with a considerable degree of success, has endeavoured to provide a wide range of Speakers to entertain, enlighten and involve us with presentations covering a diverse selection of subjects.

This Committee has set out to establish the Club as Melbourne's most desirable rostrum for Speakers who can INFORM, ENTERTAIN and STIMULATE thought and discussion between our members and the broader community.

Our thanks to John Allen and Sally Herbert from his office as well as to Lee O'Grady, who have all worked extremely hard to maintain a very high level of quality speakers.
Reception Committee
Reception Committee Chairman Bill Daish tried a number of different formats to overcome the registration queue in The Windsor's lobby and to include the members on duty in the pre-meeting fellowship within this room.

After trial and error it seems that the current system is working satisfactorily.
Luncheon Committee
Have you ever wondered how it is that you just walk in, sit down to lunch and everything is always in place?

Well this is because of the work of several very dedicated members..... Jens Holstein, Frank Bennett and the ever reliable "Dads Army", ensure that lunch meetings operate smoothly and efficiently.

Excess attendances are quickly catered for, no person is left searching for a seat under the watchful eye of John Hepworth and Wilbur Yeo, and John Mitchell consistently arranges capable and succinct Grace givers.

A fabulous job that deserves our recognition and thanks!
Music Committee
Our multi talented maestro Barry Rawlings is indispensable in role as Music Committee Chairman, we only have to recall our singing of the National Anthem in his absence to understand his valuable contribution.

Please hurry back, Barry!!
Membership- Director, Stephen Lake
The Membership Directory Committee
The Membership Development Committee
At this very moment, we are a Club of 271 members, a net increase of 8 members over the year - after conducting 22 inductions, noting with sadness the passing of Ken Gifford & Arnold Atkinson, and reluctantly accepting 12 resignations.
David Richards has had a very busy year with this committee and, together with Peter Rogers, deserve our thanks for delivering a robust flow of new members during the year.
New Members Committee
Retention Committee
Following the Member Survey conducted at the end of the 03/04 year, the Retention Committee analysed the attitudes and concerns of Members and provided recommendations to the Board with emphasis on how we can improve the engagement of

members in the life of the Club.
It also reviewed Luncheon Attendances, especially Speaker impact, and provided recommendations to the Board in relation to improving weekly lunch attendances.
Membership Review Committee
Membership Secretariat
All membership forms are now on line - inquiry, Expression Of Interest, leave of absence and resignation
Public Relations - Director, Greg Romanes
Advertising Committee
Photography Committee
John Tozer has excelled himself this year with his delivery of some tremendous photographic recording of the Club's luncheons and various activities.

John's excellent work has been published not only in the Bulletin, but also, for the first time this year, in the Photo Gallery section of the Club's website.
Bulletin Committee
Our very special thanks and acknowledgement goes again to Bulletin Editor Alistair Urquhart and his professional staff for their tireless work in producing an informative and entertaining Bulletin each week.

And to all those members who have provided contributions to the Bulletin go our special thanks.
Website Committee
Three weeks ago the Club received a District Award for the best website.

This was the culmination of a very large project, spanning over 10 months during which the Club's website has been completely overhauled.

Since its launch in September last year the new website has become the conduit for distribution of the Bulletin, the repository of substantial amounts of historic and current Club information, contains a members self service capability and is a refreshing, new window for the world at large to see who we are and what we are achieving.
Financial Management - Honorary Treasurer, Bill Charlton
Bill Charlton has undertaken the mammoth task of managing the Club's financial affairs and has delivered some substantial improvements in member understanding and delivery of the Club's monetary information.

He and his office staff have spent significant hours on the Club's behalf, not only dealing with its day to day financial requirements, but with the restructuring of much of the Club's reporting systems and the establishment of the RCM Community Foundation.

Additional assistance has been found to support Bill in this critically important aspect of the Club's activities going forward.
Investment Committee
Under the Chairmanship of Ross Scholes-Robertson, the Investment Committee has continued to provide the Club with well founded and expert advice on the management and investment of the Club's capital.
Some Observations And Learnings For The Record
Attendance at luncheons and participation in Committee and Group activities enhances the value of membership of our Club - and improves the Club's ability to be an effective provider of community service and to build connections between our fellow members.

We are continuing to explore ways of encouraging greater member involvement in the Club by improving the membership value proposition.
Our newly acquired website capability has the potential to achieve significant administrative savings and communication improvements - members are encouraged to consult the website for the answers to routine administrative questions and procedural matters as well as to utilise its various capabilities to enhance the running of the Club and its activities.
The Club operates in an environment that is becoming increasingly risky, demanding of greater governance, subject to increased regulation and challenged by the demands on members time from work, family and other interests - we must continue to be receptive to the changing demands of our members and the community in which we live and serve - it is a challenge for each and every one of us to contribute in our own individual ways to the continued success of our Club and our Rotary organisation.
- we are actually doing what we do really well, but much opportunity still exists for us to do even better..........
In conclusion
Our thanks and recognition must clearly be recorded for the Directors who have overseen the various Club Service Committees this year - David Richards, Bruce Davidson, Alan Trumble, Stephen Lake and Greg Romanes - who have given freely of their time and considerable talents to ensure that the Club has enjoyed a very successful, innovative and memorable Centenary Year.
Whilst Mev & I may have been billed today as Abbot & Costello, what this Club has achieved is certainly no joke...it is the product of a fantastic team of people united by a common cause.
Finally, thank you for providing me the privilege and opportunity to service you and the Club as one of its Vice Presidents - it has been a singularly memorable and enjoyable experience during what has been a particularly busy and challenging year.
Phil Bowley
22nd June 2005