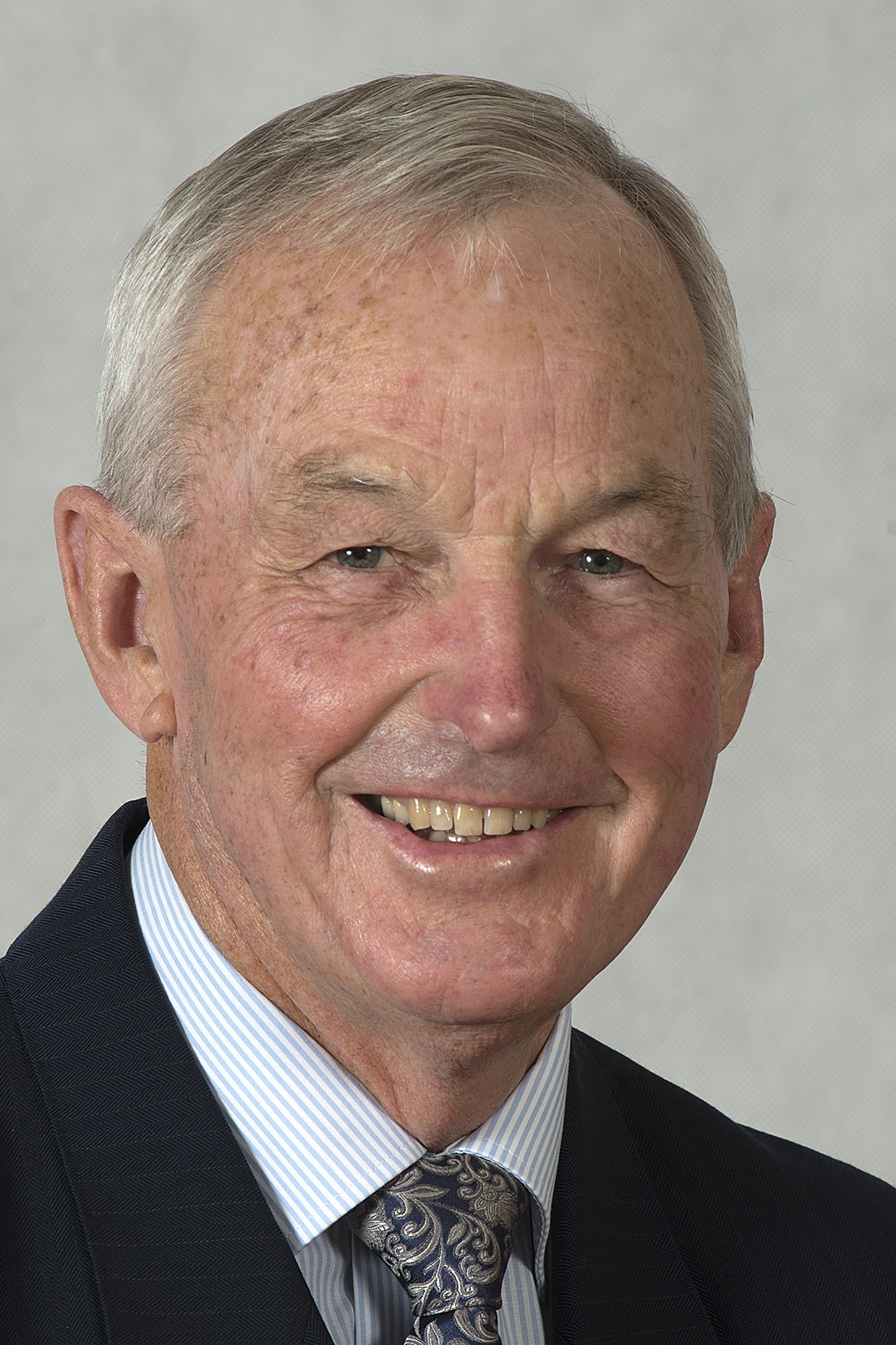 LUNCHEON - 25TH MARCH 2015
Topic: Club Fellowship Day - Showcase/Updates of Club Projects
Chairperson: President Peter Bearsley
"Fellowship Day" We know the What and Where of the Rotary Club of Melbourne but what about the WHY? A chance to have fellowship with your fellow members, hear information about some of the activities supported by the Club and an opportunity for discussion with and between members.
Three committed diligent and focused members reported to the luncheon meeting attendees on the progress of the projects/programs they represent and are involved in. The first member to report was Robert McGuirk who spoke passionately of the outstanding progress that has been made and is still unfolding in the Aboriginal community, once known as Donydji now referred to as Gurrumala.
Kevin Sheehan's comprehensive District Conference report is included later in this Bulletin. Last but certainly not the least we heard from our indefatigable work-horse Bob Glindemann who regaled us of the 10 year journey thus travelled by the outstanding community program, SecondBite, so willingly and regularly supported more than 60 of our members and their families who collect more than 7000 tonnes of first class edible food each year to be prepared and delivered to needy folk as hearty healthy meals. Much gratitude to you Bob for driving this outstanding program from before Day 1.
PRESIDENT PETER'S REPORT OF THE 18 MARCH 2015 BOARD MEETING
PHFs for Kaye McCall and David Carruthers.
Projects/funding approved (total c. $40,000):
* 20th Man Education back-to-school textbooks $5,000
* Lighthouse Foundation development camp for homeless youth $5,000
* WEHI Malaria project: Refrigerated incubator $5,000
* Philippines Water project, Barra USD 10,000 (AUD 13,500)
* Support for training of Gurrumala teacher $2,911
* Rotary Connects: printing of new promotional material $956
* Youth Homelessness Project: $4,180
* Vanuatu Cyclone disaster: emergency shelter kits $4,000
Board Survey: The Board has conducted survey of its effectiveness and efficiency.
Luncheon costs at ZINC: Net deficit of only $178 to 11 March – very pleasing.
New member candidates: 14 Expressions of Interest being processed – momentum now building. Still needing more, please!
Unspent budgets: Committees urged to spend budgeted funds or let Treasurer know. Club is obliged to distribute at least minimum amounts of trust funds each year.
Acclaim: the Club has withdrawn from Acclaim now that it is fully established and has a new arts project in development.
Ethics and Integrity panel: Board is investigating establishment of such a panel, as per D9800 urging, for handling issues that arise from time to time.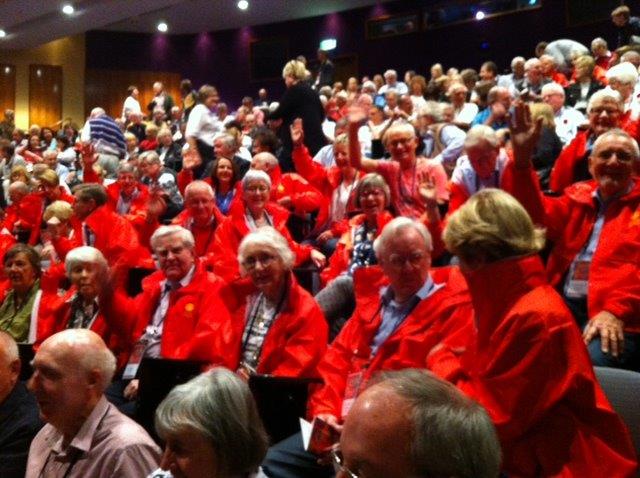 2015 District 9800 Conference Report by Kevin Sheehan
Hobart's Wrest Point was an excellent venue for this year's D C where the organisation was outstanding. The RCM had a total team of 39 participate which comprised 21 members, 17 partners and our Exchange Student and all were most identifiable in their RED 'Wilderness Wear' jackets.
RCM members and their partners made an outstanding contribution to the work of the Conference as 19 of our Members spent time in the various Booths covering DIK, Arthritis/Andrology, Rotary Connects and Family Violence. From Bob Glindemann's perspective DIK was referred to on numerous occasions as the Cluster Presentations rolled through on the big screen where we also witnessed ADG Austen Burleigh's Cluster Report which carried our project on the Space Camp in the US for six (6) vision impaired Victorian Students in 2104.
RCM members and their partners made an outstanding contribution to the On-To-Conference tour which included bus talks on potato's, bridges, growing up in Hobart, life of an ADG, expectations of an Exchange Student and the majesty of Cradle Mountain. Key note dinner speakers included our brave sea salt Phil Endersbee on the "nautical adventure of Sydney/Hobart" and the "The Terroir of Tasmania" by none other than our own Cellar Master extraordinaire Hugh Bucknall. Overall there was great fellowship as we trekked Cradle Mountain, wined, dined and travelled through parts of beautiful Tasmania with outstanding participation from all.
It has been said that for a D C to be successful, one must be made to LAUGH and one must be made to CRY. MC Ian Cover and Keynote speaker David Galbally certainly made us laugh but RTN Gerry Phillips' description and supporting video on the work of ROMAC involving patient Lihn Da brought a tear to one's eye as did the moving and uplifting personal journey address by Rabia Siddique on the power of one person to make a difference through adversity.
About Project involvement, there have been many reports lodged which will enhance the depth and direction of our work as Rotarians. Of these, James Pullar reported on the Rotary Connects booth which has spearheaded a presentation to RCM in the near future. Marion McLeod attended the two workshop sessions critical for most clubs being; how to engage and encourage membership and how to seek funding from crowdsourcing and the various options available. Cheryl Lacey made valid observations for further involvement regarding linking projects when commenting on the booth involvement for the Rotary Action Groups - Linking Solutions to Family Violence, as shared by Women in Rotary and Domestic Violence Victoria. Peter Rogers reported that the Skills Bank is a good initiative by the District and as the senior club, we are so very rich in skills. It was noted that many RCM members registered a skills entry regardless of the enticement of being in the draw for a new TV. Rob McGuirk reported that as an outcome of his involvement, there are very valuable suggestions that could save a lot of time and effort in the process of setting up a Rotary Action Group for Family Violence which the RCM and several other clubs are looking to achieve. The conference launch of Colleen Hewitt's new song "Breathe" and the inspirational speakers on this topic will all build momentum for this Action Group to be established and then marketed at next year's District Conference.
What can one say in summary about a District Conference other than realising how it contributes to your life as an active Rotarian. So, if you never ever go, you will never, never know – now let's get ready for the 11th -13th March 2016 – and go, go, go to Bendigo.