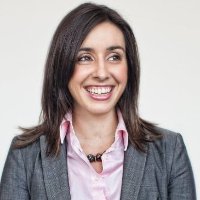 LUNCHEON - 25TH FEBRUARY 2015
Speaker: Holly Ransom
Title: 'Survival of the Rotarian: to 2050 and beyond'
Chairperson: Philip Endersbee
In 2012 Holly was made one of the AFR's '100 Most Influential Australian Women', was named both Young Western Australian of the Year and Young Volunteer of the Year, and became the world's youngest Rotary president.
Holly has since worked in a role created for her by Rio Tinto CEO Sam Walsh and completed a six month contract to launch Australia's largest youth oriented non-profit, the Foundation for Young Australians in WA – all whilst finishing her BA in Law and Commerce.
In 2014 Holly was appointed by the Australian Prime Minister to Chair the G20 Youth Summit, which under her leadership has for the first time in its 7 year history presented to all working groups of the G20 and had the opportunity to present recommendations to G20 Sherpas, Finance Minister and Central Bank Governors.
Holly currently works as a strategic project consultant for NAB Wealth CEO Andrew Hagger and runs international consulting and leadership development company, HRE Global, which focuses on change management, intergenerational engagement and maximising the performance of millennials and women in the workplace.
Holly is passionate about driving innovative and sustainable change in both the corporate and NFP world, having worked with more than 20 organisations globally.
Synopsis Of The Lunch
Members and guests were blessed this week to have a fine young Australian address them on the topic 'Survival of the Rotarian: to 2050 and beyond'. Once Holly commenced her talk walking around the stage with microphone in hand supported by a well-orchestrated power point presentation everyone then knew we were in for a good lesson in Rotary from someone who was not even half the age of probably our youngest member !!!
Holly enlightened all, possibly leaving many quite gobsmacked with the challenges she faced at her Rotary Club in Crawley (WA) and how in her year as President they became Rotary Crawley, the word 'Club' was dropped and along with this they changed from the traditional Rotary wheel to their own logo/motto. To cap this off the concept of being "pale, male & stale" was taken on as they embraced, encouraged and invited younger people in their 20's, both male and female, to join the group as they embarked on new methods of fund raising and also a series of projects with a much younger appeal.
We were all left in little doubt as to the success of their initiatives as the numbers do tell the story where in just one year this small 'club' grew from 20 to 70 members and raised $1.1M for project work.
Holly is someone we can all watch over the years as we head to 2050 to see how she can capitalise on the opportunities that are now before her and with careful support and mentoring what she may well be able to do to help be an instrument of change for a better Australia. Her last statement resonated with many of those present more succinctly than a lot of what she had previously discussed when she stated that if you don't like what a certain club does or it is not for you there are plenty of other clubs in the vicinity and you can join one of them. Holly is bright, has a vision and is strong, focussed and on message to ensure she and the generation she represents will be heard clearly and unambiguously from every street corner.