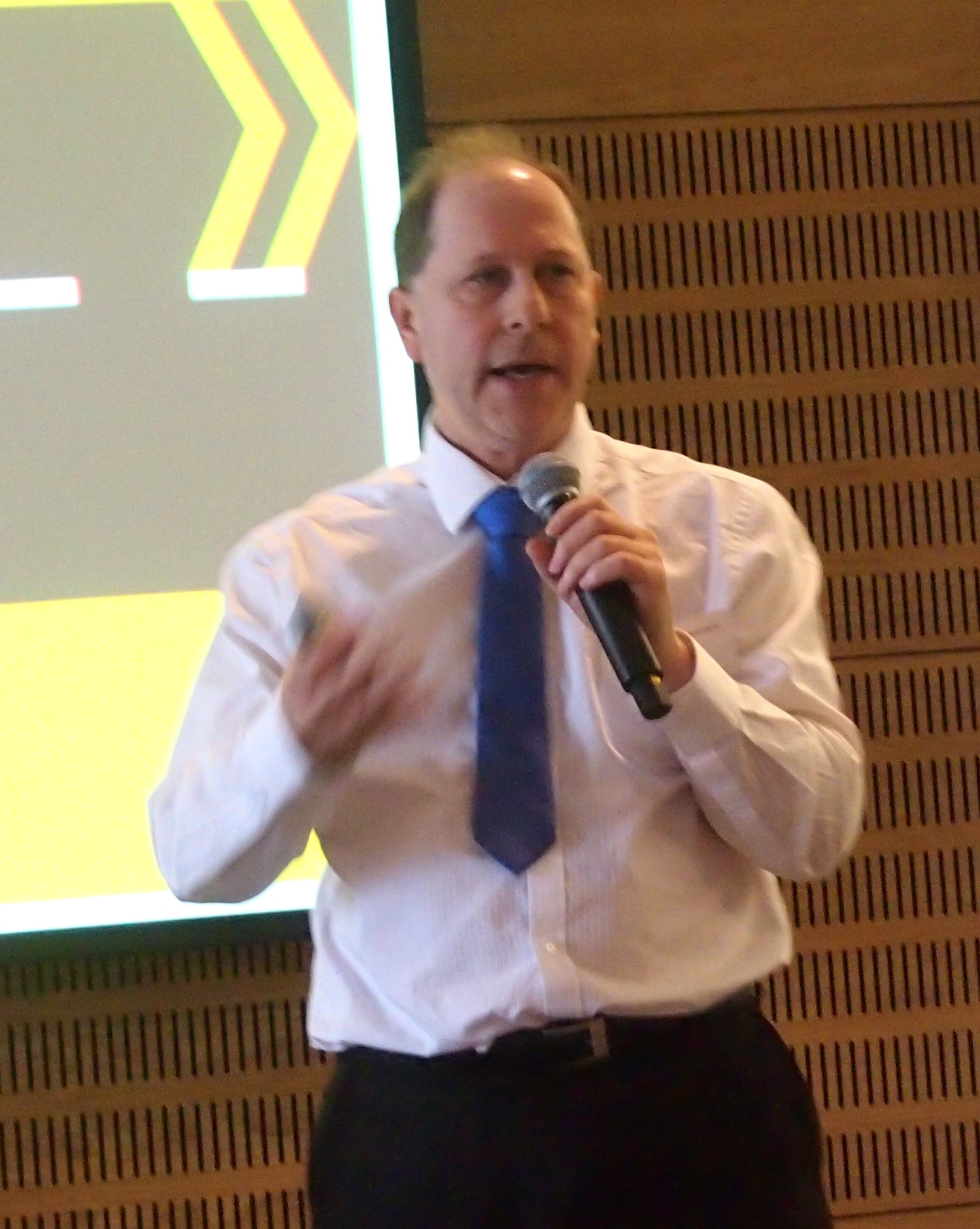 LUNCHEON - 26TH NOVEMBER 2014
Speaker: Mike Erskine, Principal Risk Consultant – Energy & Resources Group GHD
Topic: 'Roads of the Future, Driverless Cars, Closer than you think'.
Chairperson: David Jones
As a principal risk consultant, facilitator, presenter and team leader, Michael Erskine has over 32 years' international experience in process, mining, transport, aviation, water, food, oil & gas, infrastructure and chemicals industries.
His consulting experience includes risk management, project management, process design and troubleshooting, accident investigation and feasibility study leader.
Michael has developed safety case and risk management documentation for government regulatory evaluation and organisational needs. He has developed risk frameworks for organisations and developed strategies for integration into business plans.
Synopsis Of The Lunch:
Our guest speaker Mike Erskine a Principal Risk Consultant introduced the next new major change in world transport – the Driverless car. The presentation was spellbinding, gripping, New Space Age stuff. Heads were visibly nodding from side to side, not because of a mid-day nap but because of the challenges being offered by Michael. Driverless motor vehicles are slated to be fully introduced and available on a world-wide basis by 2035. It wasn't so many years ago that the Chairman of IBM famously stated that he couldn't conceive why there would be a need for more than 3 computers in the world. Certainly the same mistakes and uninformed comments will surely not be made on this initiative. The savings in lives, trauma, dysfunction to communities, hospitals, medical treatment and fuel is incalculable but certainly on the positive side of the world financial and social ledgers.
The presentation was compelling, exciting and presented with supporting research that all could understand and contemplate. Driverless cars will eliminate the traffic charge of using the mobile phone whilst driving and women will be able to apply their makeup whilst heading into the office with no fear of being booked. The Crystal Ball is clear and untarnished. The children of our children have a wonderful exciting future ahead of them even if only to meet 'The Jetsons'.