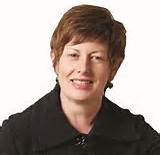 LUNCHEON - 2ND JULY 2014
Speaker: The Hon. Anna Burke MP Federal Member for Chisholm
Topic: "Keeping my House in Order"
Chairperson: Greg Romanes
Anna Burke has served as the elected representative for Chisholm (which covers suburbs such as Box Hill, Clayton and Mount Waverley in Melbourne's east) since the 1998 Federal Election and served as Speaker of the House of Representatives in the 43rd Parliament.
As an active and approachable local Member of Parliament, Anna is well known throughout Chisholm and committed to assisting members of her local community.
Many Australians from across the country know Anna not only for her role in the Speaker's Chair, but for her highly successful campaign to protect people from unwanted telemarketing calls.
In 2005, Anna moved a Private Member's Bill in Federal Parliament to create a national 'Do Not Call' list, which pressured the former Government into adopting her policy.
Anna was born in 1966 in Melbourne. She and her four siblings were raised in Ashwood, part of the electorate Anna now represents.
Anna has a Bachelor of Arts (Honours) degree from Monash University and a Master of Commerce (Honours) from the University of Melbourne.
Prior to entering Federal Parliament, Anna worked as a national industrial officer for the Finance Sector Union, where she represented the workers in the banking, finance and insurance industries. Anna has also worked in human relations for VicRoads, and for the Victorian Institute of Technology (now Victoria University).
Anna lives in Box Hill South with her husband Steve and their two children.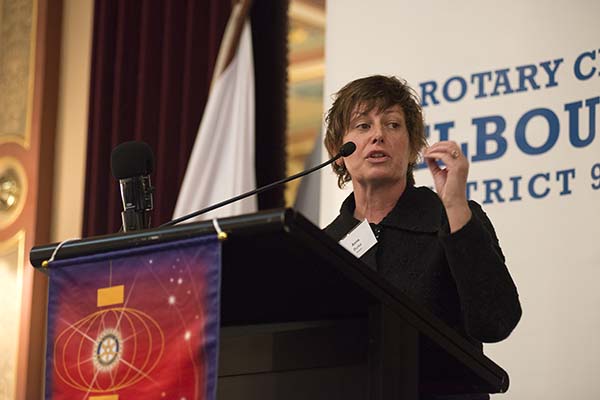 Synopsis Of The Lunch:
Anna Burke addressed the club on the topic of "Keeping the House in order". She began by giving us a brief run down on her time before politics, spent mainly in the union movement and finishing as a national official with the Financial Services Union.
She entered federal parliament in 1998 and spent 6 years in opposition and some years as deputy speaker before taking the speaker's chair in 2012. Prior to that event, the first week of the Rudd government was a very tumultuous time in parliament and as deputy speaker she was impelled to close the house down in its first week of sitting after a cardboard cutout of the prime minister was brought into the chamber by the opposition - a feat that had not happened before in the history of the Australian Parliament.
Another amusing anecdote was the time she expelled from the House her close friend and flatmate, the Labor member for Ballarat - it all ended well that night back at the flat - politics is all about numbers - it's not personal.