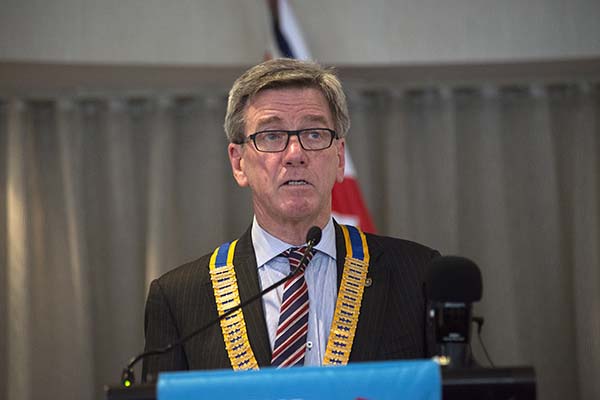 LUNCHEON - 25TH JUNE 2014
President's Changeover Day
Synopsis Of The Day:
Last Wednesday was a day of mixed emotions with the farewell of a most popular President, Keith McNeil who, having served with dignity twelve months at the helm of our esteemed club, welcomed his worthy and eager successor President Peter Bearsley.
Speeches were made, tokens and gifts exchanged and the baton of Goodwill and Friendship was safely handed from one commendable, devoted Rotarian to another. Many thanks PP Keith and your loving wife Dawn for the inspirational leadership and support you both have unselfishly given to your club and the broader community.
We are all the richer for your friendship. President Peter and your devoted Catherine, all members' and their families look forward with much enthusiasm to your leadership and enduring friendship.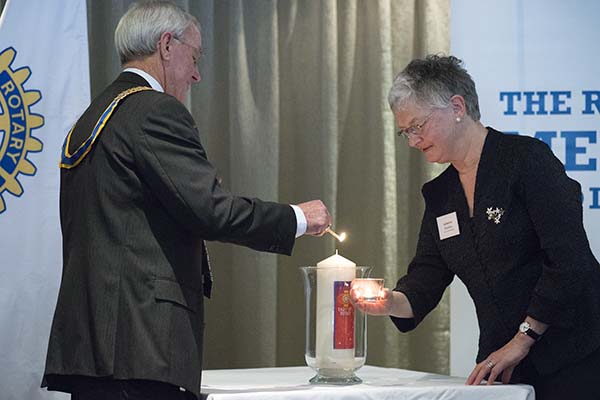 This great club is in secure hands with a stellar year promising.