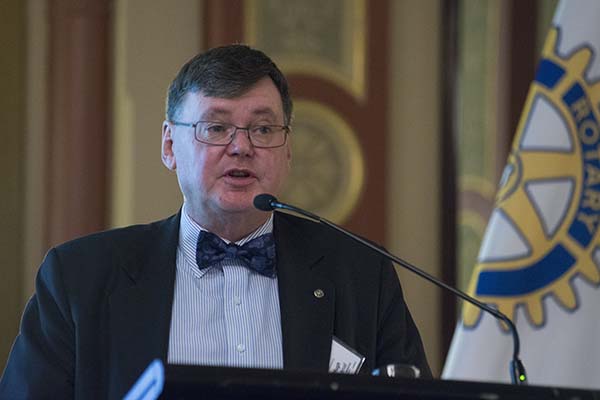 LUNCHEON - 18TH JUNE 2014
Speakers: Vice Presidents Hugh Bucknall and Cheryl Lacey
Topic: 'Report to Members Day'
Chairman: President Keith
It's time to provide the annual report to RCM members on how we are tracking. This year we are taking a fresh approach that will Inform, Celebrate and Inspire.
The presentation themes will include a wonderful historical summary from David Wittner, inspiring vignettes from a variety of project leaders and short videos that highlight the high spots in our achievements. For the first time, we will be inviting some of our project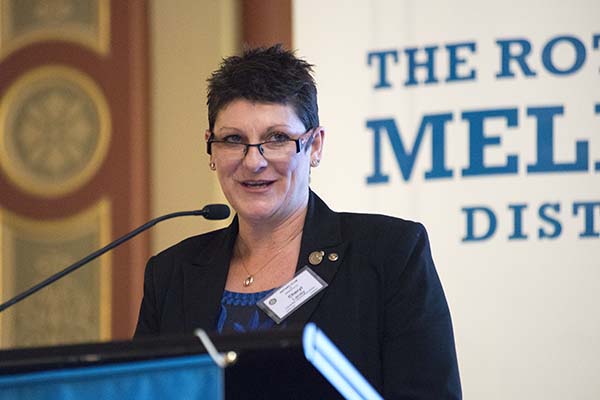 partners to help celebrate achievements and thank them for working with us. We will also invite leaders from our corporate members to inform them of the great things that will flow from their engagement with us.
It's a great opportunity for members to invite family and friends to give them a better appreciation of the great things that this club has undertaken; it may inspire some to join us. And for members, it will provide an innovative and fresh view of the important things we accomplish. This is the day which will inform, celebrate and inspire members and guests about the significant contributions that Rotary make in nation building projects.
Synopsis Of The Lunch:
What makes a Rotary Club like Melbourne a successful Club? Tradition and History? A proven formula? Well-chosen community partners? A good blend of talent, connections and resources? Champion project leaders who marshal all that we can put on the table? All things directed at dealing with a pressing community need? The annual Reporting Day to members catalogued all these features and illustrated past and present stories that remind us about the reasons why we do what we do.
VPs Hugh and Cheryl guided the day with a mixture of facts and figures combined with video vignettes from 9 past, present and future leaders. Stories and images were revealed covering our achievements nationally and internationally including eliminating maternal deaths in a village in the Philippines, replacing dangerous kerosene with solar power in Vanuatu, job creation following political turmoil in East Timor, fast tracking the contribution of Refugees into Australian Society, creating safe havens for homeless folk in Melbourne, health, housing and education programs for indigenous communities plus helping troubled youth find meaning through the Youth Foyer projects in suburban Melbourne.
Our Club is in good shape and contributes with nation building projects. Our finances are in good shape and our membership has achieved a lot with 235 members. Imagine what can be done with 300 members!