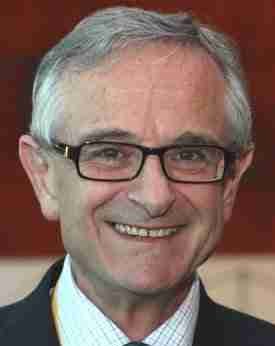 LUNCHEON - 4TH JUNE 2014
Speaker: Philip Mayers, Past International Chairman 'Make a Wish' Foundation
Topic: 'The Power of a Wish'
Chairman: Reg Smith
Our own member Philip Mayers will be sharing his passion of reaching out and making the life of those who are not as fortunate as most, by way of poor circumstance or terminal illness, a little easier. Philip's formal qualifications include a Bachelor of Arts, Bachelor of Laws, Senior Executive Program (London Business School), Certified Member of the Australian Human Resources Institute (CAHRI). His membership of associations and Boards are vast including, but not wholly, Make-A-Wish Foundation International - Director/Past Chairman (2005 – 2014), Make-A-Wish Australia – Director/Past Chairman (1999 – 2013), Royal District Nursing Service - Director/Deputy Chairman (1994 – 2009), South Port Uniting Care – Board Director (2014 – current), Temple Beth Israel – Past President (1993 – 1996), Victorian Union for Progressive Judaism (2001 – 2005), member of Victorian Women's Trust and also the Council of Christians and Jews.
Philip has lectured in Human Resources at Victoria University on the Master of Health Science program, been a member of the Advisory Panel on Disability Studies at Deakin University, and has been an occasional speaker on the (Williamson) Leadership Victoria Development Program.
Commencing his early career as a Solicitor in South Africa, he joined a major industrial client as Director of Legal Affairs and, with appropriate training at London Business School, was later given responsibility for Group Human Resources. After fourteen years with the company, he joined an international consulting group and in 1987 migrated to Melbourne with his wife Rhona and sons Shaun and Rick to become Chief Executive of Jewish Care then known as Montefiore Homes for the Aged, which gave him personal insight into the challenges of running a major community organisation in the not-for-profit environment. Philip was also President of an organisation that established a matriculation school for disadvantaged black children in South Africa that has since won an international award.
Synopsis Of The Lunch:
Our member Philip Mayers recently retired after serving 13 years as International President of the Make-a-Wish Foundation attending more than 20 Board meetings at the organisations international head office in Phoenix Arizona.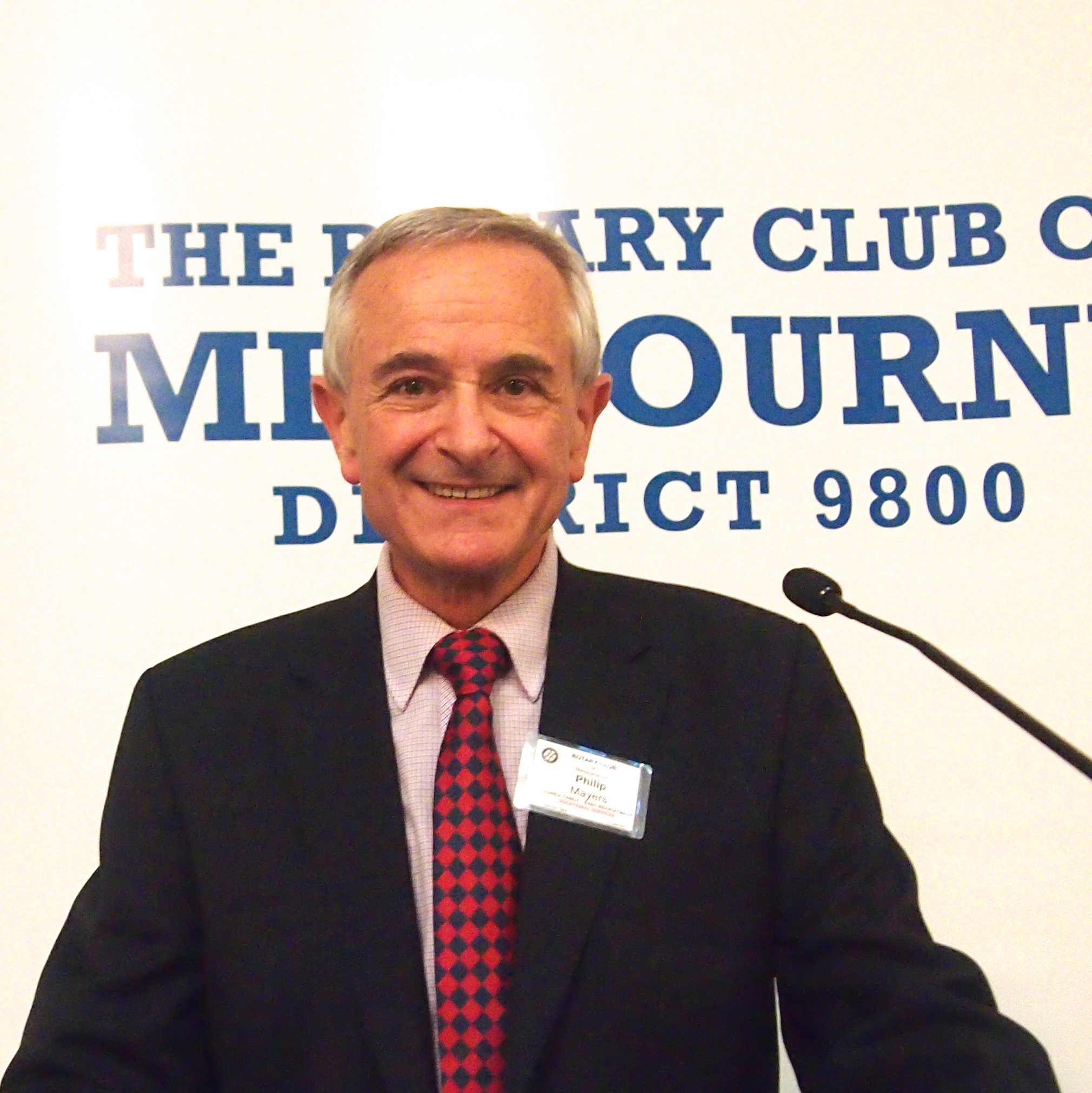 Last week's luncheon guests were taken on a journey of love, cheerfulness, giving and joy by Philip delivering a moving history of happiness by the Make-a-Wish Foundation to families in more than 50 nations throughout the world. Most wish requests fall into five categories: I wish to go, I wish to be, I wish to meet, I wish to have, or I wish to give.
This wonderful organisation commenced, with one small step taken by a Phoenix Arizona Police Officer Tom Austin and two of his colleagues answering a call from a critically ill young boy desperately keen to be a policeman when he grew up. The boy was granted his wish, being dressed in a tailor made police uniform splendidly fitting his small frail frame before going out on highway patrol, booking a speeding motorist and then flying in a police helicopter. Returning to his hospital room the newly sworn-in junior police officer proudly displayed his beautiful uniform from his hospital room window for all to see. He died just three days later.
A movie was also shown of a young boy who wished to be a 'plane driver'. Qantas were actively involved, tailoring a beautiful Captain's uniform with all the livery of office attached together with a peaked cap to fit the little fellas head. On his big day, he was introduced to Flight Director Bruce from Qantas, taken into the flight briefing room, met fellow flight officers and senior cabin crew before entering the cabin of a B777 flight simulator. To see the absolute joy and thrill on the face of this young Australian fighting a serious life threatening illness caused many present to wipe a flowing tear from their cheek. Philip shared the privilege and thrill of adding a day's happiness to a beautiful child who is fighting like no other to survive and shed the burden of a serious life threatening illness from his back. Hearty thanks for the inspiration and enlightenment Philip.