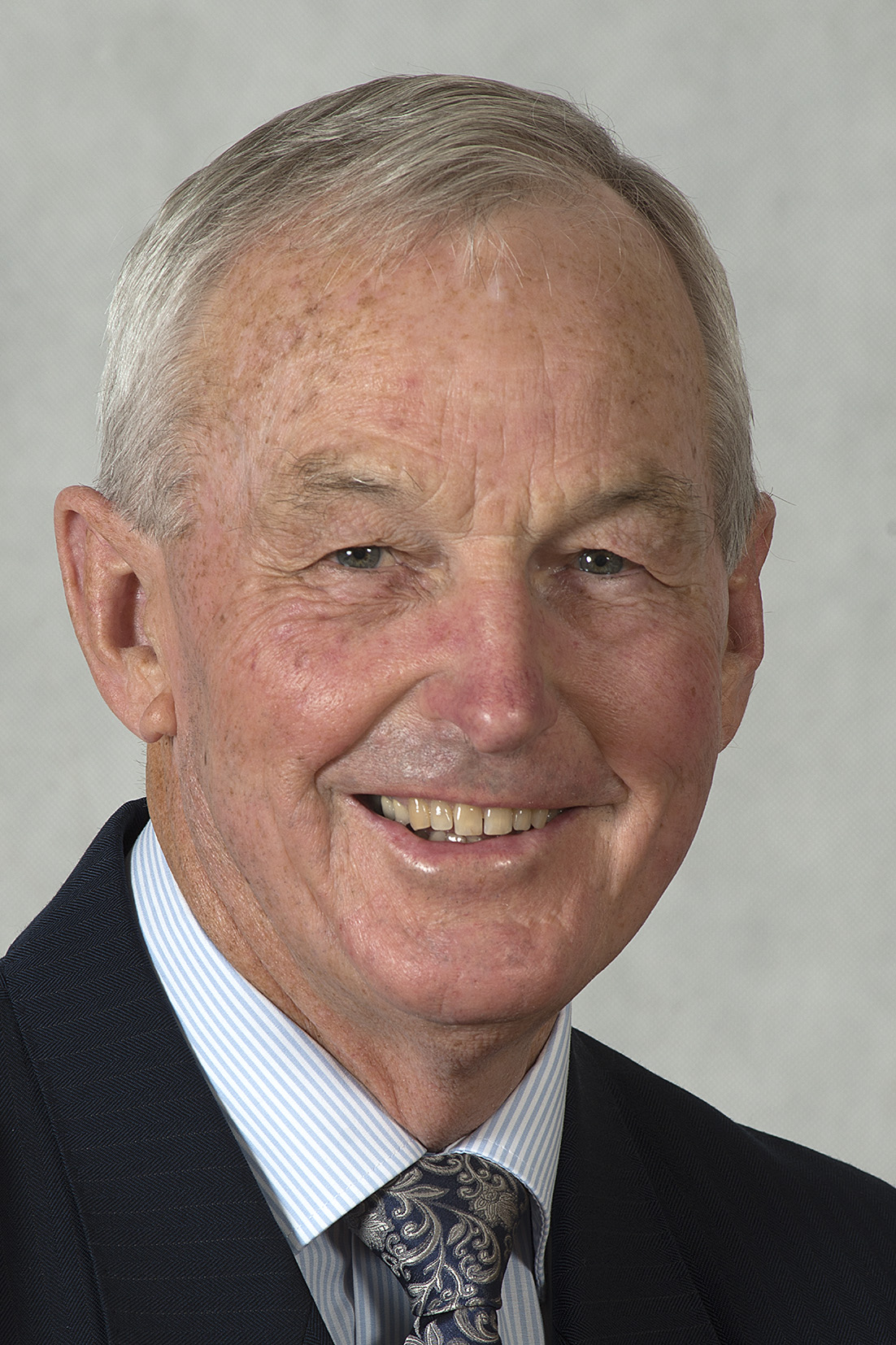 WELCOMING ADDRESS BY INCOMING 2014/2015 PRESIDENT PETER BEARSLEY
Members of the Rotary Club of Melbourne, thank you for entrusting me with the leadership of this great Club. I feel honoured and daunted, not least because of the giants who have preceded me, from Prof Osborne and General Sir John Monash through to Keith McNeil. It's only for a year – I know I can get myself into a heap of trouble, but I can't do too much damage in that time, can I?
Incoming Rotary International President, Gary Huang, is urging us to "Light Up Rotary!" He cites Confucius: "I light one candle; you light one candle; 1.2 million Rotarians light 1.2 million candles…"
It's an appropriate theme for this year, and very timely.
Our Club has a proud history – first club in Australia, still number one in size after 93 years of service to the community both locally and abroad. Our forebears and elders deserve our admiration and gratitude.
Last week, our Living Legend David Wittner reminded us how members of this Rotary Club were instrumental in starting the Apprenticeship Schemes in Australia; how we rescued the Scouting Movement after they had lost so many leaders in the War; and how we helped launch Lifeline.
Over the years, we have been able to do many game-changing things together, as members of this Club - things that none of us would have been able to do on our own.
I remember how we were instrumental in having an embassy built in Canberra for the new nation of Timor Leste; how we marshaled about $1.5 million of resources over more than ten years to help the Donydji homeland community in Arnhem Land achieve sustainability; and, close to my heart, for the past three years we have been helping save the lives of literally hundreds of mothers – and many more hundreds of infants – in the East Timorese Districts of Baucau and Lautem.
To be able to save the life of one other person is a rare enough privilege. To save the lives of hundreds is simply awesome.
Where else could we have hoped to make such a difference in this world as we can and do through this Club? Where else?
In the coming year, our Committees and teams have big plans. We asked them to "think expansively" in order to make a bigger difference in the world and they have responded magnificently, budgeting to distribute $875,000 in 2014-15 – double their current year budgets.
Major new initiatives include:
a resource centre for indigenous homeland communities and documentation of our Donydji experience;
public education and awareness-raising about arthritis; and
a possible major health initiative, initially in Timor Leste, with potentially global implications.
In addition, our Corporate members are keenly pooling their expertise to make game-changing impacts in youth homelessness as well as in indigenous communities and elsewhere. Their potential for turbo-charging our humanitarian efforts really excites me.
Our Club's whole raison d'etre is to help build a better world and make friends and have fun in the process. That's our Mission.
Members are our lifeblood. More members, more engaged will do more to build the better world, make more friends and have more fun doing it.
It is no secret that our Club is ageing. When I joined 15 years ago, I was told the average age was 58. Now it is over 66. More than 30 of our members are over 80 - aren't they wonderful!
We revere and treasure our older members – they built this Club, they hold our corporate memory, they continue to gift us with their fellowship and wisdom whenever they can.
We owe it to them to make the Club attractive to oncoming generations.
This has far-reaching implications – implications for how, when and where we meet; how we present ourselves; and how we communicate what we are about.
Many younger professionals are interested in helping build a better world but not so interested in or find it difficult to attend regular lunches.
We used to insist on luncheon attendances; now we rightly include other forms of engagement – committee work, projects, volunteering, etc. We might need also to trial some alternative meeting times and formats for them.
However we do it, we must reverse the age drift in our Club. We must modernize and rejuvenate.
This points to four strategic imperatives in 2014-15:
Induct many more new members – preferably younger than us and at least half of them female. Our target is 50+ new members.
Engage more of our members – not just the new ones but also those who have been around awhile and not yet found their passion. Every member of every committee needs to have a useful role – it's much more fun than being just a passenger, isn't it!
Redevelop and modernize our website; and
Fully engage social media as our megaphone to the world.
These are our "Must Do's" this year.
Fellowship – Friendship – Fun
When I suddenly found myself seriously ill last year, I was shocked into learning some important lessons.
Firstly, how blessed we are with our public health system in this country, including those wonderful, highly talented young Asian, Indian and Middle Eastern doctors who appear at your bedside when you need them at 3 o'clock in the morning. How blessed we are.
Secondly, while it is right to plan for tomorrow, none of us can assume we have a tomorrow. None of us. We need to do today what we can do today.
And thirdly, when the chips are down, all that matters are our relationships. We cannot have too many friends, too many people who care about us.
From the very beginning of Rotary, even before the orientation to community service, Paul Harris saw fellowship leading to friendship and fun (enjoyment) as being fundamental to what Rotary would be about.
Fellowship happens when we turn up – to lunches, to DIK, to Second Bite, to our Group. And friendships develop from there. We might not be conscious of what we are contributing just by being here; but others notice when we have been absent and will often comment: "Nice to see you again – I haven't seen you for awhile." Have you noticed that? We ARE missed when we're not here.
It helps, of course, if our meetings are enjoyable. Our Program Committee does a great job of securing interesting speakers and that's a good start. At our member Experience Workshop last November, members said they wanted more variety in our luncheon meetings, with more emphasis on project reporting and a review of all our standard practices.
Accordingly, we will be trying some changes. Instead of a Sergeant-at-Arms we will have a roster of MCs. I know we will all miss Sergeant Pete running the show, but I have a much more important role for him – I'll tell you about it in a minute.
We will also expand the roster of Thanks givers. We will have more 3-minute "TED talks" by project champions and we'll celebrate their achievements.
Rotary International research, as well as feedback from our own potential members, tells us that rituals such as toasts and anthems can be a turn-off for younger generations. On the other hand, they are part of our identity.
I think we should cherish our rituals and what they signify.. But we need to keep them fresh and relevant, so we will vary them a little. We will sometimes toast someone other than "Australia" – e.g. Rotary International, our sister clubs, our visitors' clubs – and we will sometimes conclude with something other than our national anthem.
Will it be enjoyable? Will it help "Light Up Rotary"? Let's make it so.
Care for Members
Illness or hardship can befall any of us at any stage. To help us care for our members when they need it, we have created an official new team to alert and assist the President. Peter McCall and Barry Murphy would like to be known as the RUOK team. If you know of a member having a hard time, please tell one of them – or the President – about it. Confidentiality is assured.
Every member is precious.
Finally…
When the inspirational aboriginal opera singer, Deborah Cheetham, spoke and sang to us a few months ago, she identified a "tyranny of low expectations". I am convinced that our imagination is the biggest single constraint on our ability to achieve. What we cannot – or dare not - imagine as possible, we cannot strive for.
This is no time for low expectations. We have big ambitions for our grand old Club, around projects, around membership – new members and more engaged members – and around modernization and rejuvenation. None of it is beyond us.
Let's Light Up this great Club! Let's tell the next generation that HERE is their best chance to help build a better world and make friends and have fun doing it.
Let's help our sons and daughters, our daughters-in-law and sons-in-law, our nieces and nephews, our friends and neighbours and their offspring, our work colleagues, our LinkedIn and Facebook connections – let's help them experience the joy of helping build a better world for their children and grandchildren and finding new friends in the process.
Let's light up our families and friends. Let's light up ourselves. Let's Light Up Rotary.
Together, we CAN do this! We CAN!
Thank you for being part of this.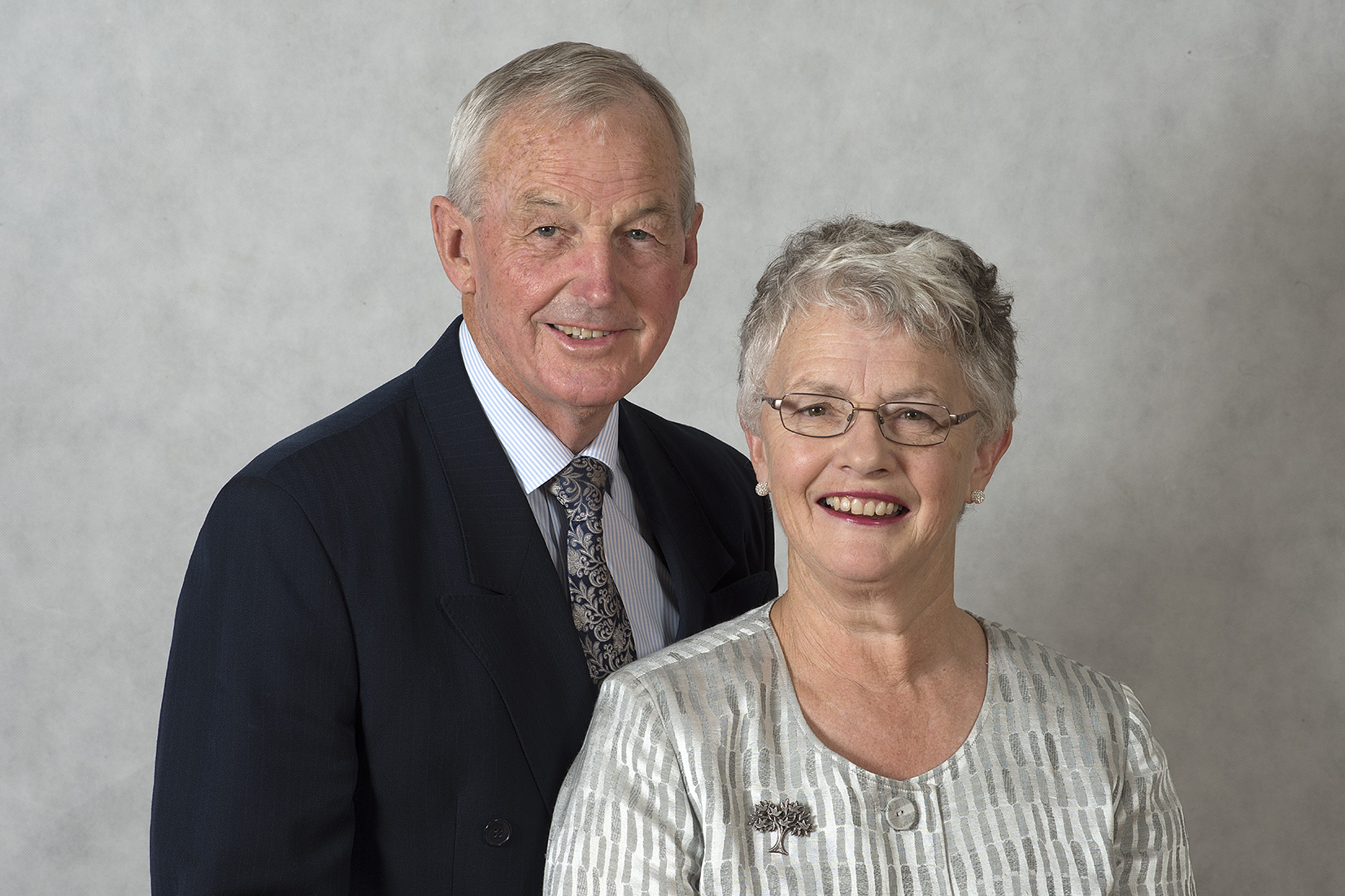 ABOUT PRESIDENT PETER BEARSLEY (CATHERINE)
Peter married Catherine on a windy Wellington day in 1970. They have two married sons and two married daughters, each of whom has produced – with their wonderful spouses – a daughter and a son, to Poppa's and Grandma Catherine's delight.
Born in Palmerston North, New Zealand, in 1942, Peter grew up from infancy in sunny Napier, now renowned as the Art Deco city. He learned his reading, 'riting, 'rithmetic and rugby at the local Marist Brothers school. Secondary education was at St John's College in nearby Hastings, where he was thrust into many leadership positions and wishes he had had some good mentoring for the roles. He then spent six years in the Marist seminary before heading to Wellington where he joined the ANZ Bank as a research officer, with the intention of staying for three years "for commercial experience".
ANZ then sponsored him, without any bond, through a BA in mathematics and economics and a postgrad year in econometrics at Victoria University of Wellington. This enabled him to introduce computer-based financial modeling into the prediction and management of the bank's liquidity, a crucial function in those days, later extended to the management of interest rate settings and profitability.
In 1973 he was transferred to the bank's Administrative HQ in Melbourne as Research Economist – Banking, essentially to apply the liquidity forecasting and management techniques to the much larger Australian operations, and in 1976 returned to Wellington as NZ Economist for the Bank. There he was gobsmacked to find a friend was running marathons and he decided to try running one – just one! - in 1979. After that, he was hooked and ran three more that year.
In 1981, Peter and Catherine and young family were transferred again, to Canberra where his role was to liaise on behalf of the Bank with the senior bureaucrats in Treasury, Finance, Prime Minister & Cabinet, Housing and Construction etc. so as to keep the Bank well informed of policy directions. At the end of 1984 he passed this baton to Sue McCarthy and headed back to Melbourne to become Chief Manager Payment Systems & Administration at the time when aspects of banking were being becoming substantially deregulated, new (foreign) banks were entering and building societies (remember them?) were being granted cheque-issuing facilities.
When the ANZ monolith split into semi-autonomous business units in 1986, Peter became Planning and Finance Executive for the Retail Bank. In 1989 he moved to the Bank's finance subsidiary, Esanda, as Chief Treasury Manager where, among other things, he designed and led the company's Customer Service Improvement Process. In 1993 he returned to ANZ HQ to establish the Expenditure Review Group to vet and monitor all major capital expenditure projects throughout the global ANZ Group. After a brief stint as General Manager Retail Transformation Program in early 1996, he assumed the role of General Manager Charitable Trusts in ANZ Trustees, including responsibility for such major trusts as the Felton Bequest, William Buckland Foundation, Sylvia & Charles Viertel Charitable Foundation, Hugh Williamson Foundation and many others. This ushered in more than five years of immersion in the symbiotic worlds of philanthropy and inspirational social service organisations.
Peter celebrated his retirement from ANZ in 2001 – the three years had somehow turned into 34 – by walking across Spain, along the Camino de Santiago. Since then he has used his charitable trusts and investment experience on the boards and investment committees of a number of charities, helping establish several charitable foundations, including transforming our club's original charitable trust into the more flexible Rotary Club of Melbourne Community Foundation and its parallel Extension Fund.
In this period he also chaired Catholic Social Services Victoria (the peak body for 30+ service organisations) for 6 years, served as a Director and Deputy Chair of Good Shepherd Australia New Zealand for a similar period and, at then President Chris Wang's request, joined the Board of the Austin Medical Research Foundation where he continues as Deputy Chair.
Since joining the Rotary Club of Melbourne in 1998, he has served on the Welfare of the Elderly, RCM Community Foundation, Investments, East Timor and Audit & Risk Committees as well as being Sergeant in 2006-07 and Vice President in 2008-09 and 2012-13. He initiated and oversaw the Club's three-year USD 235,385 Maternal and Infant Mortality Project in East Timor 2011-14 and helped raise $37,400 for the project by running the Berlin Marathon in 2011. He has now retired from marathon running – several times.