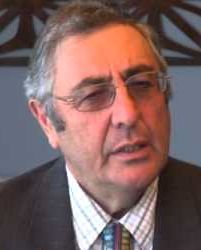 LUNCHEON - 23RD APRIL 2014
Speaker: Dr. John Basarin
Topic: 'ANZAC Day the other side of the story'
Chairperson: John McIntosh
John Basarin was born in 1947 and raised in Istanbul, Turkey. After completing his studies, he migrated to Australia in 1973 to pursue a career in Chemical Engineering. Working in the fields of energy and oil and gas engineering, Basarin has lived and worked in Australia, Norway, USA, Brazil, Germany and UK. After many years in management, in 2002 he created his own consultancy. His long term association with the Department of Industry saw Monash University award John the title of Honorary Research Associate in 2003.
He is a Turkish Australian historian and author with a special interest in Gallipoli. His research has been instrumental in bringing a Turkish perspective to Australian migration and the ill-fated ANZAC campaign. He is a well-known and popular speaker on the subject of Gallipoli and has co-authored six books in both English and Turkish, used widely as resource material for schools, media, exhibitions and libraries. John has written many articles and conference papers on his research and made guest appearances on television features and radio programs on Gallipoli.
For his outstanding service and individual efforts in uniting cultures, John received the Victorian Premier's Award for Excellence in Multicultural Affairs in 2005.
In 2010, John was recognised by the RSL as a contributor to understanding and world peace and awarded the ANZAC Peace Prize. He is the only Australian Turk to be so honoured.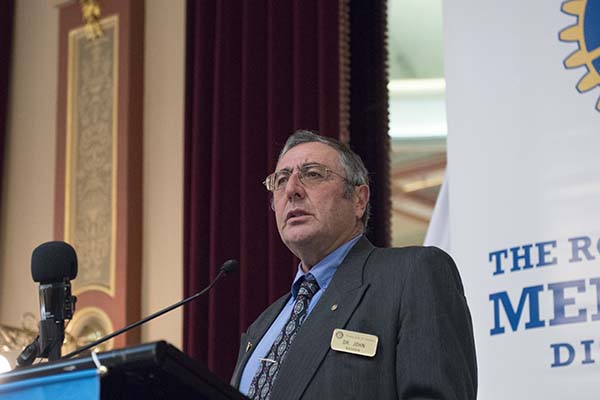 Synopsis Of The Lunch
John Basarin spoke eloquently and movingly about his fallen country folk, the members of the Turkish armed forces at Gallipoli. To listen to the somber, heart aching stories related by John, himself a proud Turk, about frightened young men attempting to repel an army of foreign invaders, Australians, New Zealanders and British soldiers of equal age to the Turkish warriors confirmed the futility of war and the bloody waste of an entire generation of beautiful young men from both sides of the conflict.
To be reminded that deceased soldiers from both sides were left lying where they fell for up to five days before a 'Cease Fire' was called to allow the dead to be removed and buried only further supported the wilful waste of human potential.
After the burials had been carried out 24 hours was shared by all where the opposing armies collectively sat around and discussed between themselves their most bleak future. More than 130,000 fine young men from many countries died in the just the Turkish conflict of World War 1. The human race is so clever, but ever so stupid. Just 20 years later, World War 2 commenced with the additional loss of many millions of brave men and women.
The immortal words of Ataturk, the commander of the Turkish armies during the battle of Gallipoli – Founder of the Modern Turkish Republic; sent a letter to Anzac mothers in 1934 in order to acknowledge the heroism displayed by their fallen sons as well as signifying the friendship which was born from the ashes of the war.
There is no other known example of a such letter written by anyone, nor any friendship was born like this one after a war of any kind.
"Those heroes that shed their blood and lost their lives... You are now lying in the soil of a friendly country. Therefore rest in peace. There is no difference between the Johnnies and the Mehmets to us where they lie side by side now here in this country of ours... you, the mothers, who sent their sons from faraway countries wipe away your tears; your sons are now lying in our bosom and are in peace. After having lost their lives on this land they have become our sons as well"
It is important to never forget the unique bond and friendship formed among the Aussies, the Turks and the Kiwis as a result of this war.