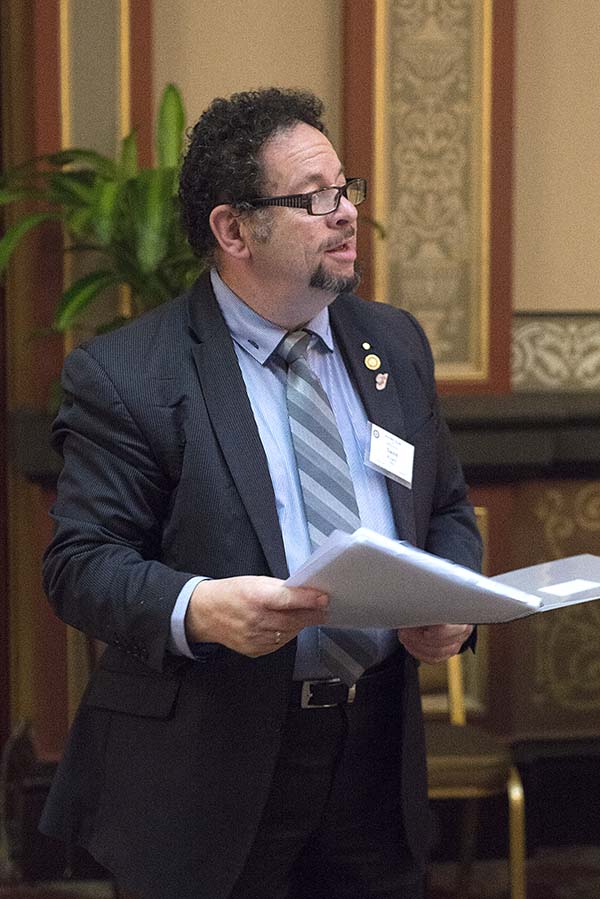 LUNCHEON - 16TH APRIL 2014
Topic: Rotary Club of Melbourne 93rd Anniversary Celebrations with a program featuring Acclaim entertainers and maestro David Kram.
This Wednesday to celebrate 93 magnificent years the club is hosting "RCoM - This is Your Life". 10 decades of Service, Fellowship, Fun and community initiatives will be highlighted with stories, music and song. This week's luncheon is a one in 93 year opportunity to reflect, meander through nostalgic moments, remember friends of bygone years and have the memory jogged of past events and highlights in the company of friends, family and fellow Rotarians.
The only Rotary Club in Australasia to celebrate 93 years of continuance of service is our club, the Rotary Club of Melbourne. Everyone loves a Birthday – You are invited to your Birthday Party with all the trimmings in the most beautiful space in the nation – Balloons, Birthday cakes, singing, laughter and happiness in the magnificent ballroom of the Grand Windsor Hotel.
Also Paul Harris Fellow recognition to Chris Knight.
Synopsis Of The Lunch
Our 93rd Birthday celebrations were fêted with balloons, birthday cakes, lusty singing, vignettes of our history, in 10 year time frames, that were professionally crafted by our club archivist Bruce Davidson, a special song composed by our own Club Maestro David Kram incorporating the 'Four Way Test' and the entire production beautifully crafted and pulled together by our newest Paul Harris Awardee, the indefatigable Chris Knight.
The two beautiful young 'Acclaim' ladies Alexandra Flood and Lotte Betts-Dean entertained us all with their wonderful voices and bright effervescent personalities. The entire luncheon was one of happiness, remembrance of times past, colleagues and friends who are no longer with us in body but certainly in spirit and cheerfulness.
Everyone enjoys a party, particularly a birthday party and more especially if the Birthday Party is your own. That was indeed the case yesterday, it was our very own Rotary Club of Melbourne Birthday Party, our 93rd Happy Birthday Melbourne, and may you have many more.