LUNCHEON - 26TH MARCH 2014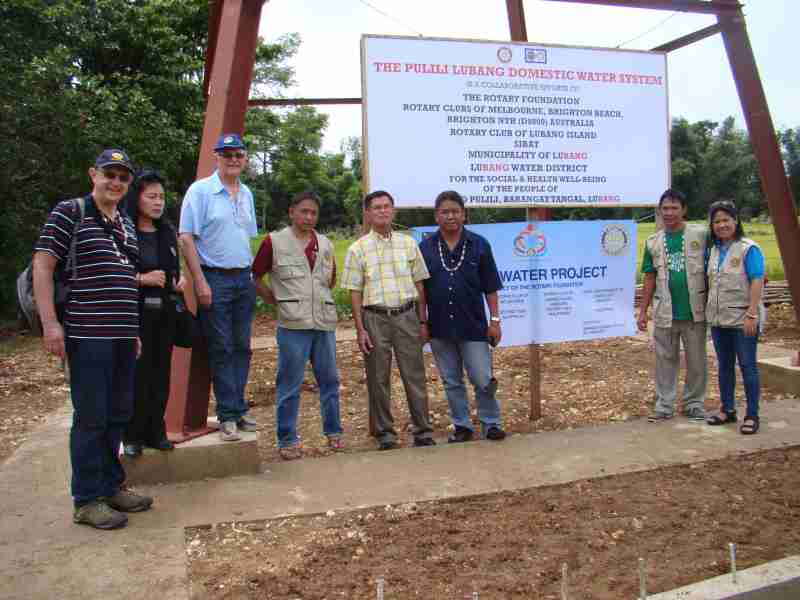 Speakers: Trevor Nink, Quin Scalzo, John Mitchell, Peter Addison
Topic: Club Fellowship and Projects Day
Chairman: Peter Addison
This week's meeting is really one of the highlight meetings of the Club's calendar. So much work, often behind the scenes with little fanfare or noise is accomplished by numerous committed diligent members consistently and reliably.
Four 'Club Ambassadors' will share with us all, but four of the many exciting programs being undertaken. It has been stated regretfully more often than not, that Rotary is similar to a beautiful Black Swan gliding across a still lake. Slight wash is created above the water line but underneath those little red feet are working furiously to ensure the graceful bird travels forward. After this week's reports are delivered and shared, similar parallels to the Black Swan will surely be drawn by the amount of work done under the Rotary Plimsoll line.
The first project: Water in the Philippines will be presented by Trevor Nink followed by the Youth Foyer presented by Quin Scalzo then Donydji presented by John Mitchell and finally the International Programs will be presented by Peter Addison.
Synopsis Of The Lunch:
John Mitchell
Speaking about the Donydji Project John outlined what had been achieved over the past eleven years and indicated that despite many frustrations a great deal had been achieved. The success of the project can be measured by the expressed desire of other Homelands to have the same facilities as now exist in Donydji. The point was made however that much still needs to be done before it can be claimed that we have "Closed the Gap" for the Donydji Community. John asked members to give deep consideration to his appeal for further support for the "Friend of Donydji Appeal" as a further $18,000 was needed to ensure the education and training programs being developed can be fully implemented.
Rotary as a whole and this Club in particular has a long history of being agents for change. Our involvement in Donydji has been to act as such an agent. We have a Committee of dedicated people who recognise that we live in a country that was cared for by the indigenous people for thousands of years. Regrettably our lack of recognition of these the original owners of our country reflects badly on our nation.
Our failure to recognise their right to live on their traditional country has led to years of neglect of which we should be ashamed. This must not go on - things must be put right. Our Club is engaged in this process and we need the commitment of the membership to support our endeavours.
Trevor Nink
Looc, Philippines Clean Water and Sanitation Project. This is the second clean water project on Lubang Island in the Philippines in the last three years. Unclean water, poor sanitation, inconsistent water supply and high infant mortality for 3,100 residents have driven RC Lubang Island and RC Brighton Beach (and this time our sister club RC Osaka) to team again with RC Melbourne to pull together this sustainable project.
It leverages Club, District and The Rotary Foundation funds, along with Local Government facilities/funds/training and Peoples Organisations commitments from the in the three villages of Looc township for labour/fees/administration. It supports three of the six Areas of Focus of Rotary International.