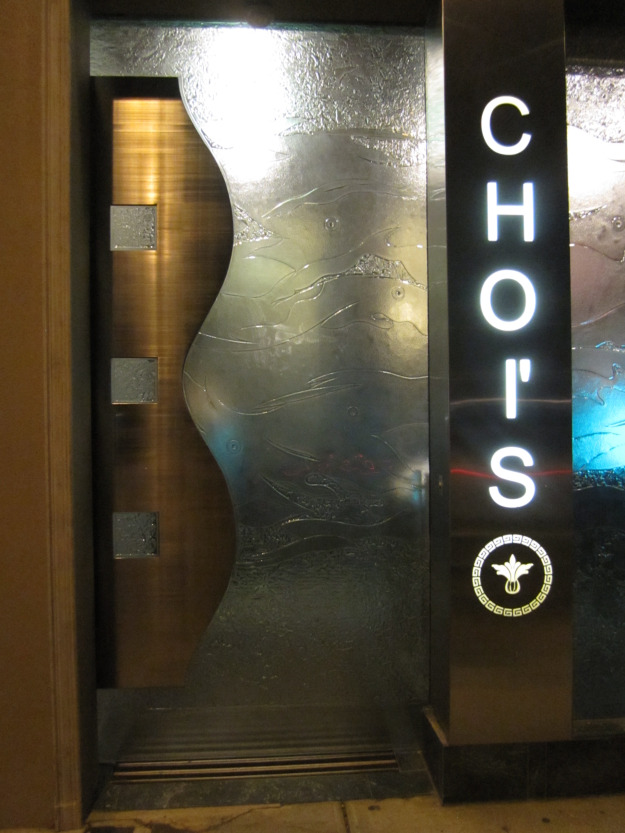 AN EVENING OF ROTARY FELLOWSHIP
Choi's Restaurant, 186 Riversdale Road, Hawthorn
Monday, 24th March 2014 - 7.00pm
President Keith and Dawn McNeil invite you to a wonderful social evening and dinner at Choi's Restaurant, Hawthorn.

Last time this was a sell-out event with rave reviews by Rotarians.
Many Groups are placing this function on their Group calendar – check with your Group Captain. If you are not in a Group this is still a great opportunity to mix socially with your fellow Melbourne Rotarians and partners.
The fixed cost is $75 per head.
BYO wine or use the restaurant cash bar.
Book now as there is limited seating.
All payments should be made by Credit Card (Visa or MasterCard) via the internet BY CLICKING HERE.
If you do not have access to these payment options please book through Office Manager, Jo Mavros.

Choi's is home to the inspired modern Chinese cuisine of David Yap. For over 20 years, David has been surprising Melbourne food lovers with exciting and innovative dishes that have pushed the boundaries of what we expect Chinese cuisine to be. His food draws on the centuries-old techniques and subtle balancing acts of textures and flavours that are hallmarks of traditional Chinese cuisine and imbues them with new life, using his trademark contemporary flair. It's food for all occasions that is as spectacular as it is refreshingly honest.