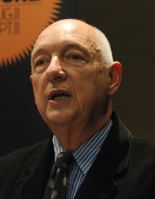 LUNCHEON - 27TH NOVEMBER 2013
Speaker Michael Webster, Chairman, Melbourne Writers Festival Board
Topic 'In Spite of What They Say, The Book is Not Dead'
Chairperson Robert Fisher
RMIT University Adjunct Professor, Michael Webster has over 40 years book industry experience, having worked in trade, educational and journal publishing, as well as academia where he was responsible for masters programs, including the graduate program in publishing studies. Chair of the Melbourne Writers Festival Board, Michael has served on numerous not for profit boards and committees, including Copyright Agency Limited, the Australian Publishers Association, the Australian Booksellers Association, as well as Liberty Victoria. In 2008 he was awarded the George Robertson Award for services to the Book Industry.
Synopsis Of The Presentation: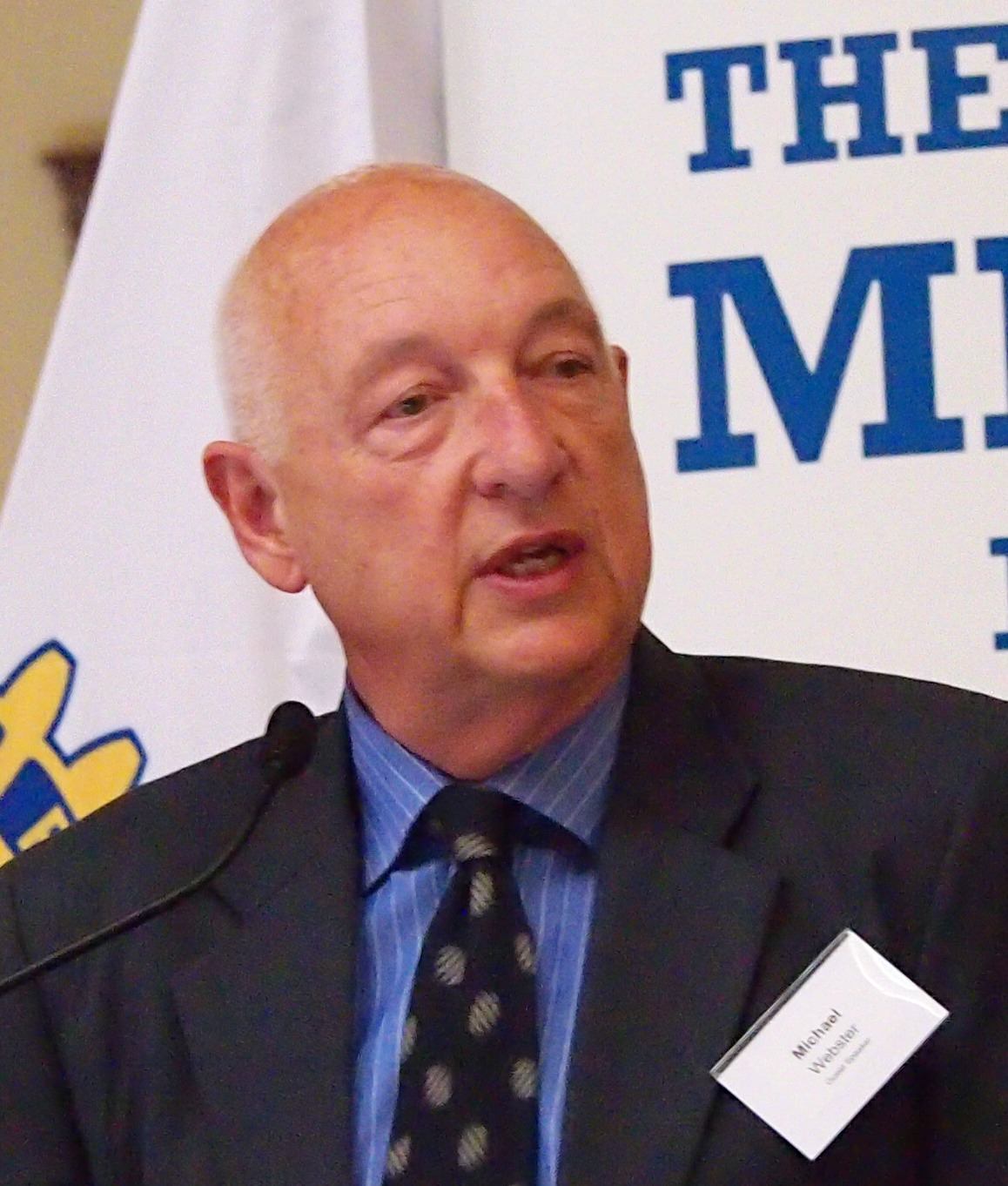 Michael Webster, a 40-year veteran of the Australian book industry, gave an enlightened insight into the state of the industry today. Australians are among the top five book readers in the world, and spend around $2.5 billion a year (retail value). After 10 years of steady growth up to 2009, retail sales have slowly been declining – last year by 6% in volume and 9% in value. However, independent bookstores are enjoying an increasing share of the total market – because they hand-sell, have well trained staff and community appeal; they don't try to compete on price. The average selling price of a book has also started to drop, which does mean margin pressure for authors, publishers and retailers.
Michael explained how electronic books ('eBooks') and print books ('pBooks') are a game changer. Last year, some $200M worth of eBooks were purchased by Australians from overseas resellers (60% from Amazon). In addition, consumers imported $20M worth of pBooks, with suppliers exploiting loopholes in the International Postal Agreements by offering free freight, not to mention free GST. However, it is not all bad news. If you add local sales to all these import sales, the book market overall has hardly declined at all!
Technology is changing consumer preferences in the book industry e.g. easy accessibility to vast amounts of information "Just Google it". Some 3,000 people in Australia claim professional writing as their primary occupation. The industry standard remains a royalty usually based on 10% of the recommended retail price for pBooks and 25% of publisher receipts for eBooks, yet the average annual author's income is less than $12,000. However, payments to authors and publishers from Copyright Agency Limited - income from photocopying, and Public and Education Lending Rights - library borrowings, totalled a remarkable $164M last year. Without these rewards for use of their creative endeavours, the entire publishing structure would be at risk.
Michael commented on the globalization of the industry in terms of the roles played by Amazon, Google and Apple whose interest in content unfortunately does not include an interest in fully and equitably rewarding writers and publishers. Google has scanned millions of books that are still in copyright without permission and Amazon has focused on selling eBook readers, while offering eBooks at around $2 to $5 – little left therefore for creator and publisher to share.
Nevertheless, support for writing and publishing remains strong. Michael, as Chair of the Melbourne Writers Festival, explained that in August this year there was a record attendance of 55,000 and over 500 authors. This Festival acts as the cornerstone of Melbourne as a UNESCO City of Literature.