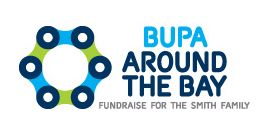 AROUND THE BAY IN A DAY 2013 - REPORT
Past President Phil Endersbee reported on the outcome of the Community Welfare Committee project 'Around the Bay in a Day' bike ride supporting the 'Learning for Life' program. It started with a grand and zealous commitment from the riders for 'Team Rotary' who all paid their own registrations and became the raison d'être for Members to provide sponsorship.
This year it was most pleasing to welcome two 'newbies' – Peter Lake and Peter Clements who oiled up their bikes and accepted the challenge. As is the ritual, the night prior was enjoyed at the Endersbee residence, where all were well watered and thoroughly fed, partaking of slow cooked lamb provided by the Parkers and prepared to perfection by my Kitchen Rules chief Jane Endersbee.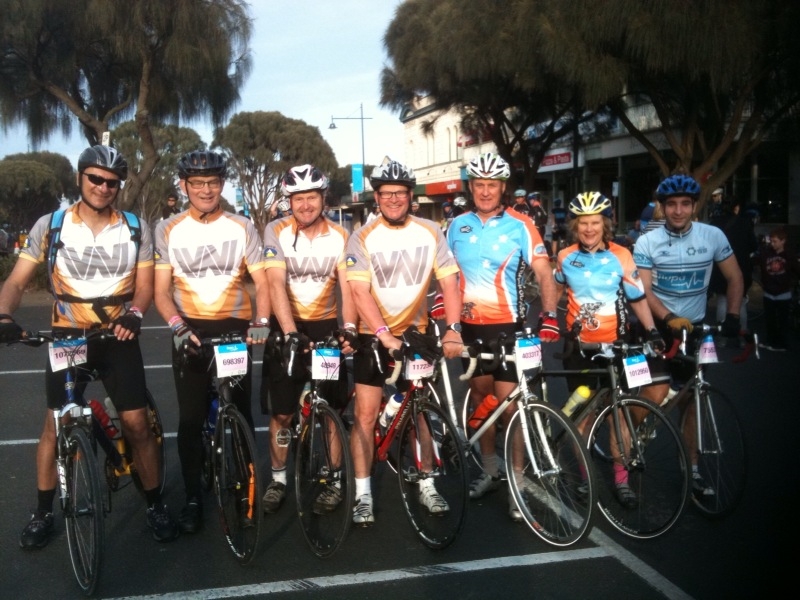 No broken bike gear was reported but there was a bit of saddle soreness and leg tiredness. Phil discovered, belatedly that special non-cramping liquids need to be taken regularly a day or two beforehand rather than of the morning but apart from that, all starters made it to the finish. Our riders were, Doug Marshall, Peter Davis, Richard Parker, Patricia Parker, Peter Lake, Bill Ryan and Phil Endersbee.
Funds came from 60 very generous Rotary Club of Melbourne sponsors who willingly signed up to encourage the riders with pledges of a total $4,296.
Finally, 21 Members volunteered to act along the route as marshals with shifts ranging from 4 hours to 8 hours commencing at 5 am to after 7 pm. This sterling effort was rewarded with $50 per volunteer.

The money collected for the "Learning for Life" program has been 'matched' from Club funds to a total of $10,811. Advice from the Smith Family places us 11th in Team fundraisers. Well done to all involved.