LUNCHEON - 16TH OCTOBER 2013
2013 Vocational Service Award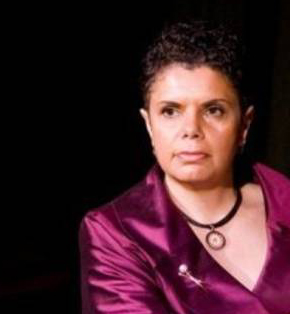 Speaker: Award Recipient Deborah Cheetham, Aboriginal Australian soprano, actor, composer and playwright.
Chairperson Hugh Bucknall
Deborah Joy Cheetham was born on the 24th November 1964 at Nowra in New South Wales. She is an Aboriginal Australian soprano, actor, composer and playwright.
Deborah is a member of the Stolen Generations; she was taken from her mother when she was three weeks old being raised by a white Baptist family. The late Jimmy Little, a very popular and talented Australian country singer was her uncle. Cheetham graduated from the NSW Conservatorium of Music with a Bachelor of Music Education Degree.
In 1997, Cheetham wrote the autobiographical play White Baptist Abba Fan that tells of her experiences of coming to terms with her sexuality and racial identity whilst trying to reunite with her Aboriginal family. White Baptist Abba Fan has toured internationally.
As a soprano, Cheetham has performed internationally in France, Germany, Switzerland, the United Kingdom and New Zealand. She sang for the opening ceremony of the 2003 Rugby World Cup and performed at the opening ceremony of the 2000 Summer Olympics. In October 2010, Cheetham's opera Pecan Summer, based on the Cummeragunja walk-off, opened in Mooroopna, near Shepparton. Deborah wrote, composed and performed in that production by the Short Black Opera Company.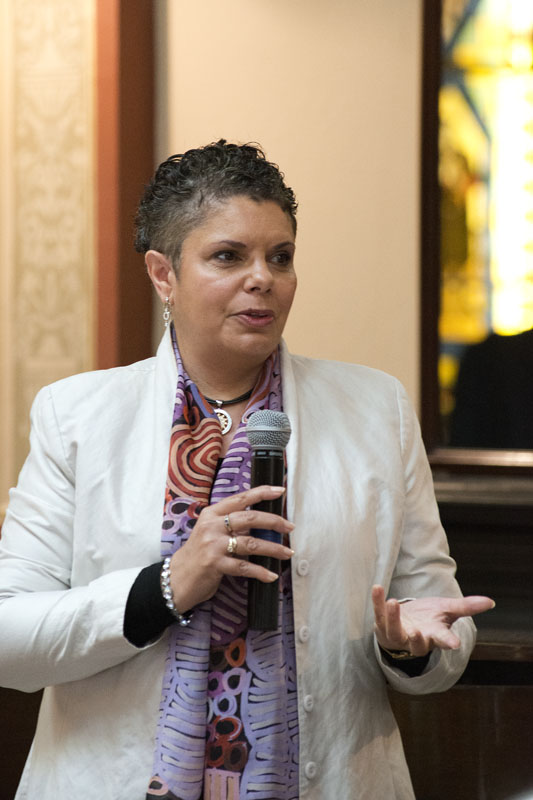 Synopsis Of The Lunch
Members were inspired and entertained by the 2013-12 Vocational Service Award recipient, Deborah Cheetham, at Wednesday's lunch.
Her inspiration came from one of her own school teachers who introduced Deborah to the magnificence of Dame Joan Sutherland.
We also learnt of the significant contribution of our own member David Kram in Deborah's career.
Her story began, when after being removed from her Aboriginal mother Deborah was raised by a loving Baptist family. At a young age music was introduced into her life and she went on to become a highly accomplished opera performer as well as composer of the first indigenous opera Pecan Summer.
This was followed by the creation of the Short Black Opera Company that is devoted to the development of indigenous opera singers and more widely the musical education of aboriginal youngsters.
As a playwright and performer with White Baptist Abba Fan, academic leadership at the Victorian College of the Arts and University of Melbourne; her career spans many and diverse areas of endeavour.
She exemplifies the qualities that cause recipients of the Vocational Award to truly stand out in vocational, academic and community engagement.
As a wonderful conclusion to a most uplifting day we were treated to a splendid bracket of songs accompanied by pianist Toni Lalich.
Bravo Deborah.