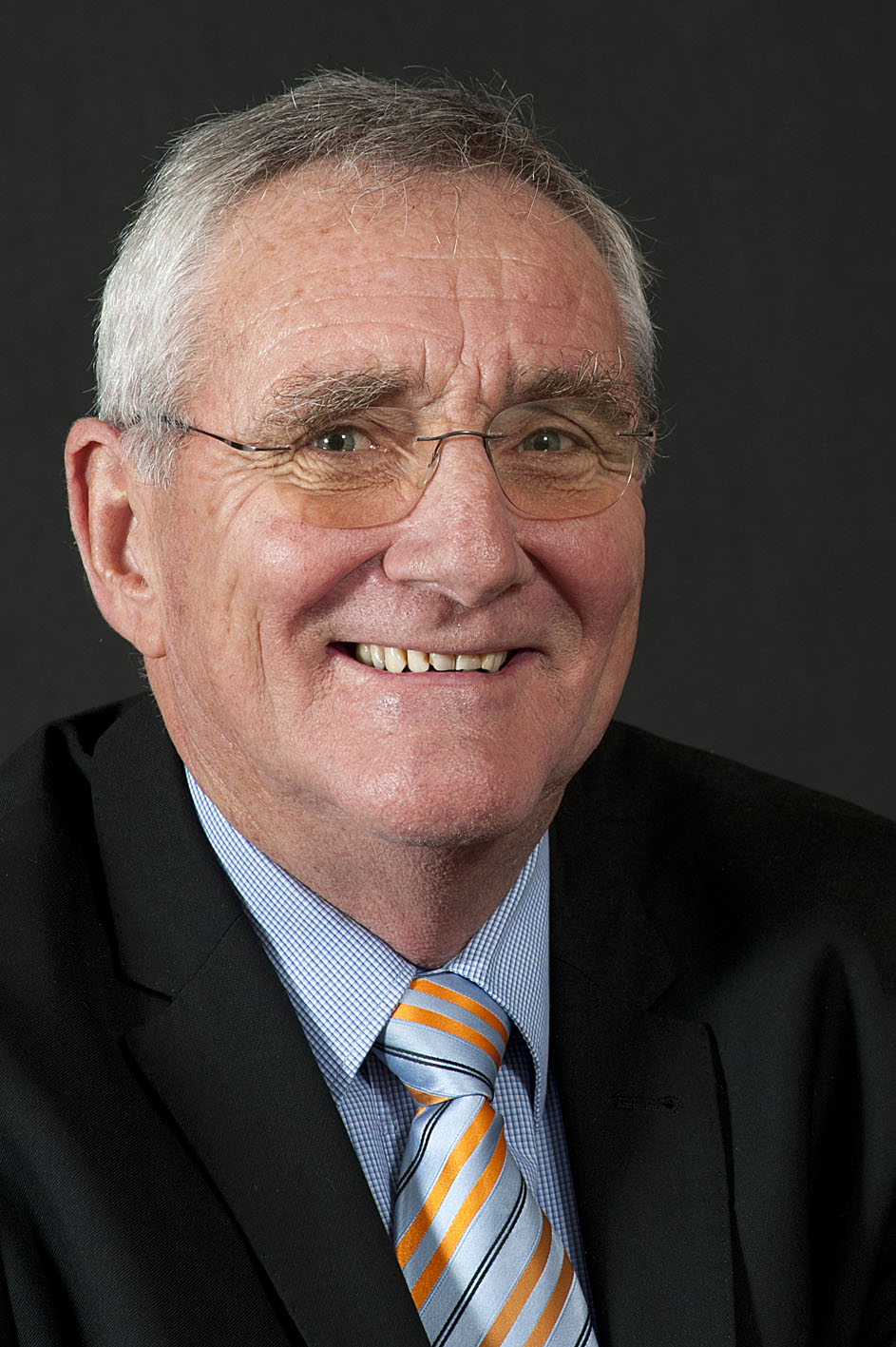 Valedictory Address By 2012/2013 President Clive Weeks
I stand here and have difficulty believing 12 months have passed since I was inducted last June.
The Rotary International theme for this year was "Peace through Service". We adopted this theme to which I added the importance of having "fun". I believe the Vice Presidents Reports delivered last week demonstrate that the Rotary Club of Melbourne has more than satisfied this theme in the Five Avenues of Service (International, Vocational, Community, Youth and Club Service) and we have certainly had some fun.
In last June I outlined four Areas of Focus for the Club during the year. These were in the areas of Corporate Membership and Partnerships, Membership Engagement, e-Communications and Club Structure. Given the range of initiatives that were already being undertaken on the Community Service side of the Club Structure, that is working "in the Club" (noting that this year a total of $293,000 and countless volunteer hours have been provided to a very diverse range of worthy projects) these Areas of Focus were deliberately biased to working "on the Club".
These initiatives were further developed at the Club Vision Day in August last year and have been the focus of myself, President Elect Keith McNeil and President Nominee Peter Bearsley in working closely together on those issues vital to the future of the Club. No doubt Incoming President Keith will have more to say on this shortly in terms of Club Planning and Strategy development and continuity from year to year.
So what has been achieved?:
Our Club rules allow for up to 5% of our members to be Corporate Members, each with up to four designees. We have now inducted three Corporate Members with seven Designees, with a further three Designees approved for induction.
Three other Corporates have committed to join and discussions are continuing with several other leading Corporates. We are working with our Corporate Members to ascertain how we can best work together to provide service to those less fortunate in our community and the world.
We have continued to carry out projects in partnership with:
o Brotherhood of St Laurance
o Homeground Services
o Acclaim Awards Limited
o Joint projects with other Rotary Clubs including Osaka.
There has been outstanding work by the Audit and Risk Committee. As a result members of the incoming Board of the Club will be much better informed about their duties and obligations and we now have a Risk Register that identifies risks to the Club that have previously flown under the radar and we have management plans in place to deal with them. We have also reviewed the way we deal with the Trust Funds administered by the Club and rationalized the way we deal with Trust income and general Club income.
We have inducted 22 new Members including the 7 new Corporate Designees. Whilst we have not reached the target I set we have arrested the decline in numbers and the challenge is to continue to build on this. Last June I challenged each member to bring at least one potential member to lunch as a guest. Many of you have not met my challenge!!
In summary, I paraphrase Vice President Peter Bearsley's conclusions - it has been a year of substantial achievement as regards new members, particularly Corporate members, the beginnings of an integrated Communications and Marketing strategy and structure, new special interest groups, enhanced Governance; and we have left some significant challenges around membership and participation for Incoming President Keith and his team to deal with!!
There have been a number of highlights for me during the year, including:

• The excellent work by the Club Program Team led by Cheryl Lacey in arranging consistently high quality speakers throughout the year.
• The Club Vision day last August where good agreement on the future of the club was reached. President Elect Keith McNeil played a major role in organizing and running the Club Vision day last August and in taking the conclusions from the day and developing them into a Strategy Plan which will strengthen the Club in the future.
• The visit by five members and three partners to our Sister Rotary Club, Osaka on the occasion of its 90th Anniversary. This enhanced the friendship and goodwill between our two great Clubs for the benefit of future joint projects.
• The Group Christmas dinners concluding with the Bayside Procrastinator's Dinner just last night. All good fun but hasn't helped my waist line!
• The Angus Mitchell Oration delivered by Professor Roz Hansen, Chair of the Ministerial Advisory Committee for the New Metropolitan Planning Strategy, and her excellent presentation entitled "Melbourne - A City of Choice and Opportunity", particularly on outer Melbourne development and the issues of public transport, neighbourhood facilities and the need to develop "20 minute" cities with work opportunities, schooling, and all community facilities within a 20 minute public transport/walking/riding distance.
• The fantastic on-to-conference drive organized by Hugh Bucknall assisted by Peter McCall, probably the best ever, so that we arrived in Albury fun filled and relaxed,
and my final highlight -
• The return of desert to the luncheon menu!!
Before I conclude there are a number of people I must thank:

• The Vice Presidents for their hard work and support, and for their excellent reports last week which are now available on the web site. In particular I want to recognize Peter Bearsley's input in leading the Membership Review Team which has laid the foundation for further initiatives in coming years, and Peter Washusen's efforts in putting together the District Award submissions. We will hopefully see the rewards of his efforts at District Changeover on Saturday!
• Other Board members and office bearers for diligently carrying out their responsibilities, especially the tireless contribution of our Honorary Secretary, Garry Fowler, and Honorary Treasurer David Carruther's fastidious attention to the finances of the Club.
• The Bulletin Editor, literary ace Peter McCall, who provided a thoughtful weekly dossier on Club events and happening in an entertaining manner.
• Our webmaster Phil Bowley who is always on line.
• Directory Editor Chris Knight who puts in countless hours to produce an accurate Club Direc
tory.
• The luncheon and reception teams for dressing and watering me each week, for assisting me with welcoming each week and for the smooth running of our weekly luncheon meetings.
• The Hotel Windsor staff for their excellent service and fine food, particularly in the latter part of the year with the return of desert to the menu!
• Our photographer John Tozer, supported by James Pullar and Bruce Davidson.
And finally,
• The advertisers in the Directory:
Advantage International - Stephen Lake
Benetas - Sandra Hills
CWI International - Chris Wang
Deakin Mayers & Associates - Peter Dakin
ICC - Peter Rogers
Imaginsight - John Tozer
Kevin Sheehan Property
Mgwhomes - Wolfgang Kissell
Peter Jones Special Events
PRO NED - Robert Barnes
The Hotel Windsor - David Perry
Yering Park Vineyard - Trevor Hill
It would not be possible to carry out the role of President without the total support of one's partner and my wife Helen has done all she could to help, support and put up with me over the past 12 months. Thank you Helen for this assistance and for understanding when I whined about the never ending stream of emails arriving in my in-box!
Finally, thanks to our Office Manager, Jo Mavros. Jo, last year Austen said your adaptability, contribution, and overall assistance was becoming legendary. He was wrong - it is legendary! Thank you Jo for all you have done to support me and the Club during the year. I would like you to come forward to accept this token of our appreciation.
It has been a busy year, and although I am not sure that I deserve a break, Helen and I are leaving for Darwin next week and then I will be fishing off the Kimberley Coast for a couple of weeks. Later we will travel to Europe - Spitsbergen and Tromso Norway, Cambridge England and Nice in France.
In conclusion, I hope I have met your expectations as leader of this great Club.
Thank you to all members - I have had an enjoyable and rewarding year. Thank you for your help, tolerance, support and encouragement.