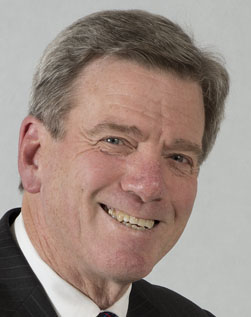 WELCOMING ADDRESS BY INCOMING 2013/2014 PRESIDENT KEITH MCNEIL
Thank you for choosing me as your President for 2013-14. I will strive to meet the expectations of leading this first and foremost Rotary Club in Australia.
We can all remember defining experiences that greatly influenced our personal desires to remain engaged with Rotary. For my part, they were:
One cold morning sitting at Anzac Cove in the company of Turkish Rotarians waiting for the Dawn Service to begin, united in reflection and a desire for peace and friendship. I later learned the Turkish Club had made a significant donation to the Victorian Bushfire Appeal.
At the 90th anniversary of the Rotary Club of Osaka last year, I heard the President of the Rotary Club of Seoul refer to the troubled history of Japan and Korea and reflect how important Rotary was in breaking down traditional enmities.
There was the time, when having a break from loading a container for East Timor at the DIK store, a letter of thanks was read to us written on behalf of a disabled young woman who had received her first ever wheel chair in an earlier shipment. Nothing seemed to be too heavy to load after that.
When participating in assembling furniture for new accommodation supplied by Home Ground, I was in the company of a young man who remarked that this was going to be his room and it was his chance to turn his life around.
And an evening, where I was meeting with my regular Rotary group when a member modestly related how he had used his vocational skills as a surveyor to locate missing artefacts buried from the Burke and Wills expedition and how he had turned them over for the enjoyment of the people of Victoria. Fellowship with many like him has been most important for me to remain a Rotarian.
And finally at the Melbourne District Conference hearing how the efforts to rid the world of Polio lead by Rotary had resulted in just three countries left with polio, something that was inconceivable when I studied Virology 45 years ago.
Is there any other organisation that offers so much for international harmony, for humanitarian service and fellowship. Why would we not want to part of Rotary, why would we not want others to share it with us, and why would we not want to tell others about it?
Last August, our Club participated in the Club Vision Day, promoted by Rotary International to provide the best opportunity for all members to play a part in determining the future of their Club. The key areas for discussion were the Club, the things we do and how we communicate with and interest others.
Our members expressed a strong belief that our position as Australia's first and largest Club brings with it responsibilities of leadership, continuity and vibrancy. They expressed a strong desire for the Rotary Club of Melbourne to continue its strong presence in this city and to grow its membership to 300. A large membership not only gives us greater capacity to do things, it is fundamental to the operating model of this Club. We can do this, we have been there before.
Each of us has a responsibility to continue to introduce more colleagues and friends to Rotary, to be welcoming and inclusive, to have interesting and enjoyable meetings, to help new members to become engaged and to retain them. We would grow dramatically if we simply halved the number of members that we lose each year.
In a newspaper last year, I read that community organisations rarely fail because of the services provided; rather they fail when they do not "invest time and resources in maintaining and developing their core capacity and functions." This is why we must continue our efforts with respect to good governance, risk management, financial management, fund raising and member engagement.
Our first strategic priority is to grow and strengthen our Club.
Club Vision Day overwhelmingly endorsed the breadth of our service programmes to assist our local, national and international communities, with perhaps the only qualification being a desire to do even more as the Club grows and becomes even stronger.
In the coming year, our committees have proposed interesting new projects that include providing clean water for Lubang Island, assistance for indigenous people, reducing family violence, helping third age people, skin cancer research, education in East Timor, assisting homeless youth and assisting refugee children. We are looking for more of our members to be involved and engaged with these exciting projects.
Our second strategic priority is to focus and increase humanitarian service.
We decided at Club Vision that we are not as effective as we need to be with telling others about why Rotary is important and why we seek their participation. In keeping with the wider marketing of Rotary campaign under way in Australia, we are committed to find additional ways to communicate with our membership and with the community. Our successful chartering of the e-Club of Melbourne and the recruitment of over twenty members in a short amount of time tells us that not only are there a whole lot of people interested in engaging with Rotary, but they can be found, mobilised and communicated with in ways that were not heard of a decade or two ago. We have recruited some recent members of our own because they saw what we were about on our website. In the coming year we are going to try some new things to progress our marketing and communication and we seek your engagement and support.
Our third strategic priority is to enhance public image and awareness.
This Club has an enduring strength based on adopting The Object of Rotary, by adhering to Rotary's Core Values (Service, Fellowship, Diversity, Integrity and Leadership), by applying the "Four Way Test" and by targeting the Five Avenues of Service (International, Vocational, Community, New Generations and Club Service). We have been an innovator, in areas such as corporate membership, creating external partnerships and alliances, chartering of an e-Club, East Timor, promoting arts and support for Donydji. Our momentum, strength and capability are sustained by our large number of teams, committees and groups.
Our strategic plan aligns with the same three priorities of Rotary International and District 9800. In simple terms, our recast strategic plan is we will work harder on the Club, we will work to do more good works through the Club, and we will get better at telling people what we are doing.
The theme chosen by Rotary International President Ron Burton for 2013-14 is "Engage Rotary Change Lives". In the coming year, we will continue to confront challenges and changes. For example, we will change location for our regular meetings in twelve months. We will be initiating a new programme for orientation of new members. We will be commencing new projects. Through all of these, we are asking for new and existing members to become engaged and to stay engaged.
Rotary does provide us all with the opportunity to change lives. A struggling and changing world needs engaged Rotarians as much now as it ever did to help improve the lives of so many. Rotary also changes our own lives through becoming more aware of those in need around us but also in having the opportunity to serve with and have fellowship and fun with like-minded people.
I look forward to your support and working with you to achieve our aims over the coming 12 months.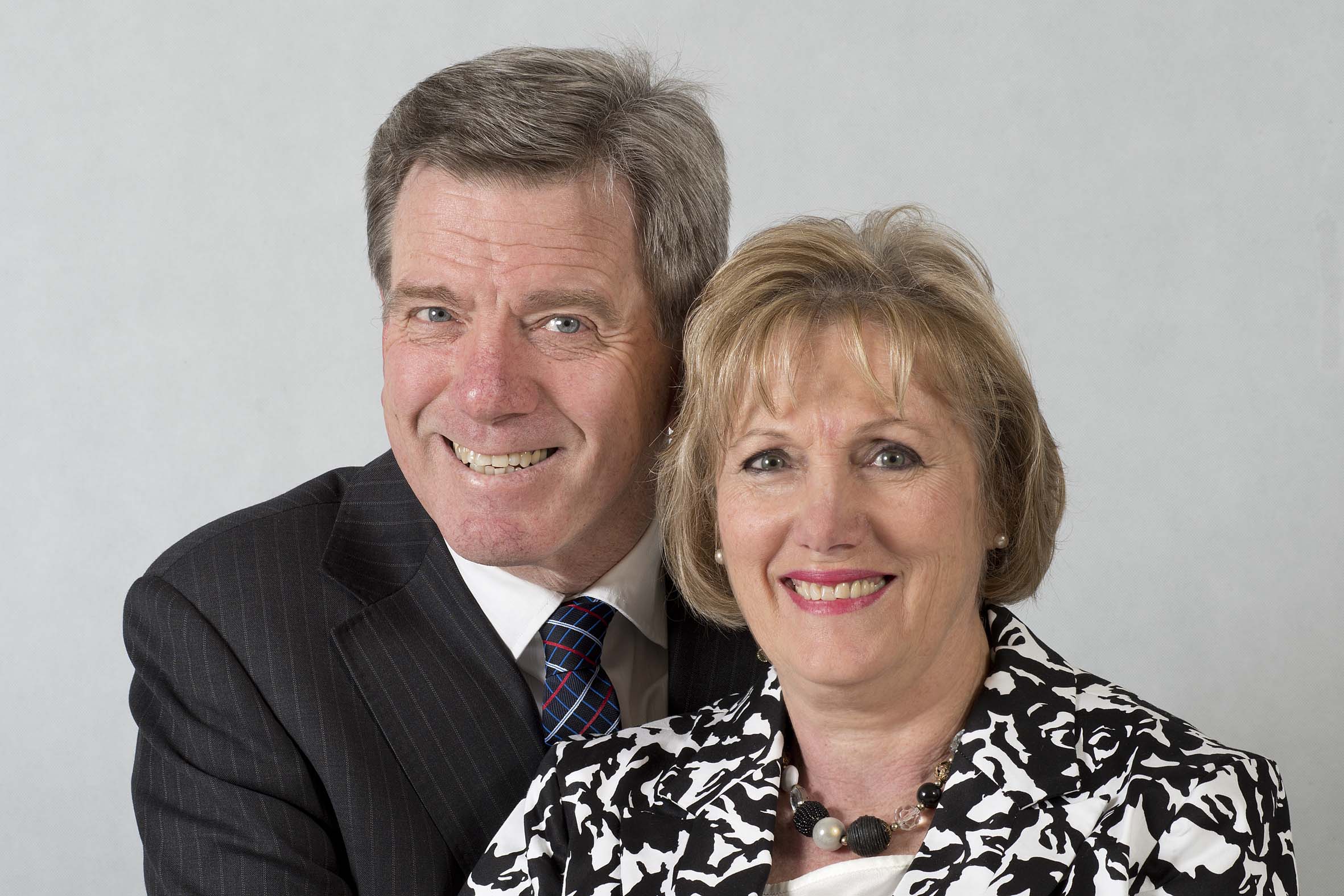 ABOUT PRESIDENT KEITH MCNEIL (DAWN)
Keith was born in 1947 and grew up in Brisbane, Queensland, the son of a career police officer and nursing sister. He completed his secondary education at Mt Gravatt High School and then attended the University of Queensland where he completed a B.Sc. (Hons.) in 1968 and PhD under the supervision of eminent Australian microbiologist, Professor Victor Skerman in 1974.
From 1973 to 1983, he was Senior Research Microbiologist at the Sugar Research Institute in Mackay, Queensland where his research was directed primarily towards industrial biotechnology including treatment of sugar industry wastewaters, the deterioration of sugar cane prior to milling, polysaccharides impacting sugar quality and the production of fuel ethanol. His work on wastewater treatment played a significant part in reducing the impact of sugar mill effluents on coastal creeks and rivers in Queensland.
In 1983, he joined Carlton and United Breweries and worked in its laboratories in Melbourne and Sydney. While working as Quality Control Manager for NSW at CUB, he completed his MBA at Macquarie University in 1988 and this led to a significant career change. His appointment by CUB to manage one of Australia's first projects in the developing management science of supply chain management started a twenty-five year interest in how to optimise and integrate core business functions to maximise profits and customer service. This interest has also included part-time lecturing roles for MBA programmes in New Zealand and Australia. On completion of that project, he was appointed Purchasing and Supply Manager for CUB.
In 1991, he was recruited by Fletcher Challenge to Auckland, New Zealand, to introduce supply chain management into its various business units. Over a ten year period, he held various Supply Chain Director and General Management roles in it petrochemical, pulp and paper and forest products businesses. He was instrumental in introducing purpose-built chemical tankers to carry methanol from NZ to Asia and sales and operations planning processes into various business units. His last role in that company was General Manager North American Consumer Solutions, a strategic business unit exporting wood products into the main Home Centres of the USA. He represented the company on the Boards of two American distribution companies and a forestry company.
On returning to Australia in 2001, Keith worked as General Manager Supply Chain Strategy at AWB and then Regional Supply Chain Manager for a metals smelting company Nyrstar and after leaving his corporate career in 2010, continues consulting and recruitment services through his own company.
His community service included President of kindergarten and school associations in Queensland and involvement in church councils in Queensland and New Zealand. He enjoys travel, reading biographies, history and listening to early rock.
Since joining the Rotary Club of Melbourne in October 2001, he has chaired its International Projects and Horizons committees and served on the committees of Community Welfare and Third Age, been group captain of Toorak 2, and worked on the steering committee of the Brotherhood of St. Laurence Partnership. Keith has served on the Board of Rotary Club of Melbourne as Director Community Service (2009/10-2010/11), Vice President Community Services in 2011/12 and as President-elect in 2012/13. He has been involved with the Club's homeless, Second Bite and DIK store initiatives. Keith was named a Paul Harris Fellow by the Club in May 2013.
Keith and Dawn have been married for 43 years and have four adult children, Katherine, Andrew, Helen and Anna and grandchildren Jack and Scarlett.