Community Services Vice President's Report 2008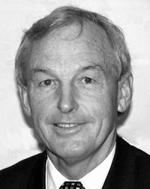 /2009
Vice President, Community Services – Peter Bearsley
It has been my privilege as Vice-President this year to support Community Service activities within our Club.
These include:
· International Services
· Vocational Services
· New Generations Services and
· Community Services (within Australia)
In ten minutes, I cannot do justice to all that has been done so generously by so many members in 14 different committees. I think you will be amazed and inspired by the range and extent of what has been done, even though – of necessity – I will have to be brutally brief in my reference to much of it. Please forgive the brevity.
INTERNATIONAL SERVICES
Trevor Nink has been Director of this portfolio.
Chris Wang has been Chair of the International Fellowship Committee:
The Committee had as its central project this year –"Future Leaders Exchange" - a joint project between the sister cities of Melbourne & Osaka and the sister Rotary Clubs of Melbourne & Osaka.
Each city selected 4 exchangees (age 25 – 35 years) to represent their city and experience the difference in business, lifestyle and culture.
We hosted 4 young Osakans in July 2008 and 4 young Melburnians visited Osaka in October 2008, along with Rotarians Trevor & Millicent Nink, Sue McCarthy, Peter Abotomey, Janet & Chris Wang.
Special thanks to the City of Melbourne for their grant of $8,000 and assistance in selection and organization of the itinerary and to Mev Connell, Ron Cullen, Robert Fisher & Chris Wang for their great on the ground support to our 4 young visiting Osakans.
Thank you, Chris and team.
Keith McNeil chairs the International Programs Committee:
The Committee continued seeking to actively sponsor leprosy work and chose to do this in East Timor through the Leprosy Mission of Australia. However, the Leprosy Mission has backed away from its programme of micro-credit loans and has determined that an alternative programme of supporting group projects would be more effective for the leprosy victims in East Timor. Hence, a donation of $500 USD has been made to support one such programme and the Committee is hoping to provide more support next year.
$2000 has also been provided for books for needy schools in Vanuatu in conjunction with the Rotary Club of Port Vila.
The Committee has also done groundwork for other projects involving water, dentistry in Vietnam and malaria.
Thank you, Keith and team.
East Timor Committee chaired by 'Dynamo Bob' Glindeman:
1. East Timor Roofing continues to provide much needed roofing, water tanks and trusses for a wide variety of projects and Government infrastructure. The project employs 20 people who in turn support several hundred people in their wider families. Richard Fowler deserves special mention for his efforts towards establishing formal corporate structures around this amazing business both in East Timor and in Australia to better position it for future opportunities.
2. Tuba Rei Metan - our micro finance arrangements with TRM have been in place for a year. Their management is excellent and reporting first rate.
3. Dili Institute of Training, Baucau - It has proved more difficult to get students this past year and in conjunction with ETR, the committee is looking at opportunities to improve this. The real pity is that there are no jobs for those who graduate.
4. Our Club sponsors Julio Celestino while he continues his University studies in Jakarta. He has achieved good results so far and he reports regularly. He has another year of studies to complete his full degree.
5. At the San Miguel School we have funded 2 classrooms and arranged timber from Australia to replace a sub standard floor in another large classroom. A large number of desks and chairs were also collected and dispatched to the school.
6. We continue to take responsibility for arranging financial support for Daryl Mills in his role as the Rotary Liaison Officer in East Timor.
This is proving increasingly difficult in the present environment.
7. Donations in Kind - the committee has been very busy in collecting desks, chairs and other educational material for East Timor. A number of collection days from schools have been held and several containers of these much needed supplies forwarded to East Timor.
Bob and team – well done!
Rotary Foundation Committee chaired by Kelton Dennis:
Support for the Rotary Foundation
1.1
District and International Contributions
Committee members Alex Buchannan, Bob Fels and Anne Jacques all serve on district Rotary Foundation committees. In addition Bob Fels is a member of The Rotary Foundation Rotary Centers Committee. Alex Buchannan is the 2008/2009 recipient of the Rotary Foundation Global Alumni Service to Humanity Award, one of the highest awards bestowed by The Rotary Foundation.
1.2
Rotary International Guest Speakers
This year the committee arranged for Rob Stuart Smith (Ambassadorial Scholar), and Jonathan Kolieb (Rotary World Peace Fellow) to address the club as guest speakers.
1.3
Café International 2009
The committee participated in the co-ordination of promotion and money collection for members' attendance at Café International 2009.
2
Financial Support for the Rotary Foundation
Sue McCarthy has "taken control" of the Centurion Club program as it applies to our club, to ensure that our club members donations are recorded in the centurion records, and made personal approaches to encourage individual club members to join the program.
3
Educational Programs
3.1
Group Study Exchange
Each year, Rotary District 9800 sends a team of young professionals on a month-long Group Study Exchange to another Rotary District. This year there were two Group Study Exchanges one to Sweden and the other to Turkey. Under the guidance of Spencer Bock our committee actively promoted the search for candidates, and hosted the incoming team from Sweden for four days from 17/02/2009 Thank you to hosts Sue McCarthy; John and Helen Fuller; and Trevor and Millicent Nink for providing accommodation for team members.
This year's outgoing team visited Rotary District 2380 in Sweden, led by (RC Melbourne) Rotarian Mike Flavel.
3.2
Ambassadorial Scholarships and World Peace Fellowships
The committee was not successful in finding a good enough candidate this year for a Rotary World Peace Fellowship but is actively seeking candidates for this year's Ambassadorial Scholarship. Applications close on 30/06/2009.
4
Rotary Foundation Humanitarian Grants
4.1
Indian Water Purification Project
:
The Indian Water Purification Project initiated by this committee in 2007-08 has been reported by the Rotary Club of Udaipur Mewar (India) to be complete and in service. The Project was set up to provide clean drinking water for a village of about 6000 people. Their only other source of drinking water is poisoned by industrial toxins.
Thank you, Kelton and Co.
Trevor Nink, for your role in all of this as Director of International Services, thank you!
VOCATIONAL SERVICES
I invite Director of Vocational services, Philip Mayers, to join me on the podium.
Philip supports the Arts, Rotary Park and Vocational Service Committees.
Arts Committee
Under the new leadership of Joint Chairs Bernadette Blair and Rob Nethercote (please stand, with all your Committee members), an ongoing program has been developed to include as many areas of the Arts as possible.
In the first half of 2009 we have seen:
· 21 March Intelligentsia: Louis Kahan's portraits of writers – Ian Potter Museum of Art, The University of Melbourne
· 3 May Wilin Centre Indigenous Culture Week Lunchtime Concert
· 23 May Launch of Ursula Hoff book A Portrait: the Outsider
· 24 June 'Fashion' with Linda Britten
Music Lessons to young Sudanese children
The Committee has been providing music lessons to two Sudanese children through the Sudanese Australian Intensive Learning (SAIL) program on Saturday mornings. This is a pilot program and the intent in 2009-10 is to extend this to more children. In addition, it is planned to:
· Have David Kram take an ensemble of VCAM musicians to SAIL to show their instruments and perform
· Provide opportunities for these two children and others from SAIL to see a junior school orchestra rehearse and, when competent, to rehearse and perform with them
· Provide opportunities to attend concerts at the new Melbourne Recital Centre or elsewhere.
Acclaim Awards 2008

A major initiative of the Arts Committee has been support of the Acclaim Arts aimed at the development of Australian opera singers. In 2008 an excellent weekend with a Salon Concert was won by Emily Cook from Queensland, adding her name to former winners of the Australian Puccini Foundation Award. The approach, of having the four finalists attend Masterclasses with Margaret Baker-Genovesi and Italian language development culminating in the Salon Concert, was seen as a significant and successful step in finding the best candidate for the Award. This followed the award of the Sleath Lowrey Prize to Tanya Ferris who performed at the RCM on Wednesday 10 December.

Thank you, Bernadette and Rob and team.

Rotary Park on the corner of Anderson St and Domain Road in South Yarra is overseen by Ian Ferguson. A plaque was installed to dedicate a tree to Rotary International President DK Lee at the time of his visit last winter. Thanks, Ian.

Vocational Service

Chair: Cynthia Edgell

This Rotary year the Committee has organised:

Training Awards (selected from State finalists under 26 in the categories of trainee, apprentice vocational and koori). A certificate of achievement and a cheque for $1000 were presented by the Governor to:

Jason Smith, agriculture, also the Frank Newman Award

Christine Laity, building design

Brendan Edwards, powerline distribution.

Vocational Service Award (for an exceptional person residing in Victoria who has made a contribution above and beyond the call of duty, has left a lasting legacy and who the Club considers as deserving visibility and public acclaim) was presented to Professor Glyn Davis from Melbourne University.

Young Achiever Awards (young people aged 18-26 who have not only achieved excellence in their education or training but also made a significant contribution to the community). Presented with a citation and a cheque for $1000 were:

Hugo Batten, also the Albert Coates Award, Arts/Law and humanitarian work in Africa

Amanda McKenzie Arts/Law, climate change

Peter Clark music, violin.

Mentoring of year 11 students in the Business Skills Program with RC Southbank, has been highly successful largely due to a very enthusiastic contingent of mentors from RCM (ably led by Hugh Bucknell). In 2008 they won numerous awards and the 2009 group seems on track to repeat their achievements.

Police mentoring continues but will revert to less senior members of the force who can be more available to benefit.

Vocational Issues Day: The inaugural event on health and longevity, showcasing the expertise of members, was deemed a great success and will provide a template for future topics and speakers.

An innovation this year is to make our awards more visible on the Club website by listing past winners and inviting outside applicants for consideration in the Training and Young Achievement categories.

Thank you, Cynthia and team.

Thank you, Philip Mayers, for your efforts in support of the Vocational Service committees.

NEW GENERATIONS SERVICES

I invite Rob Helme, Director for the Student Exchange and Welfare of the Young Committees, to join me.

Welfare of the Young

Chairperson Quin Scalzo:

The Donydji Homeland Centre was the major project of the Welfare of the Young Committee for 2008/2009. A sub-committee chaired by John Mitchell and David Prest was responsible for policy execution during the year.

In 2002 the remote indigenous homeland of Donydji had no school or training facility; limited very basic accommodation of a third world standard; no gardens; no employment; a diesel power plant that functioned only intermittently and little hope of a future. At the end of Rotary Year 2008-09, due to the efforts of Dr Neville White from La Trobe University, a small group of Vietnam Veteran Volunteers and the generous financial support of a small number of Philanthropic Trust and the Rotary Club of Melbourne, the Donydji Community has:

· a new school building with a teacher's residence with the school operating five days a week;

· a training workshop, built by the Vietnam Veterans and the young men of the community, which is to become the hub for Trade Training for indigenous young people in Donydji and other homeland communities;

· new housing built to a design requested by the people of the community;

· solar power provided with the support of a Rotary Foundation Grant, the Rotary Club of Osaka and a grant from the federal Government;

· a Community Garden that has led to the development of home gardens around houses;

· the successful launch of a small business contracting to undertake building cleaning and maintenance with plans for other business ventures on the drawing Board.

They said it couldn't be done! Now Donydji is looked upon as a community that can and will survive, providing the opportunity for young people to live within the security of their traditional homeland while they train to live securely in the world of tomorrow.

The Welfare of the Young Committee also continues to recruit young candidates for a number of District 9800 activities including the RYLA, RYPEN, MUNA, Lord Somers Camp, the National Youth Science Forum and the Siemens Science Forum. Students reported enthusiastically on their experience which, they said, led to a new sense of self-worth and self-awareness.

Communities That Care – a structured system for community-based action to divert young people from self-destructive paths - held a very successful conference supported by VicHealth in April. Experts from the parent US organisation were present and both Warrnambool and Portland expressed interest in adopting the system.

The Committee continued a watching-brief over the needs of the Asylum Seekers Resource Centre which provides food assistance, health services and social services to adult refugees and their families. Acknowledging the lack of state or federal government support for these people, most of whom are not permitted to work, a contribution of $5,000 was made to the Centre for support of child health services.

Well done, Quin and all your team.

Student Exchange

Chair: Kevin Sheehan

The student exchange committee has supervised one Inbound student for 2009, Lucas Haddad from Brazil. He has settled well into Australian life and at Trinity Grammar School. Thanks are due to Rotarian host families, Sheehan, Davis and Nink and again to Rick Tudor, Principal of Trinity, and his staff for the excellent educational opportunities they make available to our students. Former Outbound student, Hannah Cooney, returned from Germany in January and addressed the Club on her eventful, but overall successful year. In addition, the committee facilitated the week long Melbourne visit of Exchangee Marie Ullmann (Germany) who is hosted by the RC Western Endeavour (Perth).

Well done, Kevin and your helpers.

Rob Helme, for a professed low-profile man, you've had a big year. Thank you!

COMMUNITY SERVICES

Our Director for Community Services is John Huitfeldt. John, please join me. John supports the Community Welfare, Health issues, Second Bite and Welfare of the Elderly Committees.

Community Welfare

Chairperson: Heather Barton; Deputy: James Pullar

Highlights of the year's activities include:

1. PACE projects (Partnerships for Advancing Community Engagement)

These initiatives, under the District 9800 program conducted in conjunction with the Rotary Club of Southbank, aim to break the cycle of homelessness by helping people to "reconnect with the community and regain self-esteem and independence."

The principal vehicle for this initiative has been the establishment, in association with The Big Issue, of the Community Street Soccer program. RCM's involvement through the Community Welfare Committee has included:

· Support for the establishment of training centres and regular matches for teams of people experiencing homelessness. Eighteen centres are now established around Australia, and encouragement has been provided to local rotary clubs to become involved in these programs through the provision of volunteers and funding. In association with the East Timor committee planning is underway to assist The Big Issue establish the program in Timor-Leste.

· Supplying volunteers to run the Homeless World Cup which was held in Melbourne in November 2008. Fifty volunteers from RCM, and another 200 members from over 25 other District 9800 Clubs, participated in a variety of roles including catering, marshalling, managing accommodation, transport, refereeing and an Aussie BBQ for over 1000 players and officials. Following the success of the volunteer program our Community Welfare Committee arranged for the members of the Rotary Club of Milan to become involved in the organisation of the 2009 HWC to be held in Milan in September.

· Mentoring and training participants in the Community Street Soccer program at special camps held at locations including Lord Somers camp.

· Assisting with the Port Phillip prison street soccer program, in which Rotary volunteers helped with the organisation of matches and engaged with offenders in a variety of social relationship roles aimed at skill development and helping prisoners grow their self-esteem.

2. West Papuan refugees support

This project has involved supporting the relatively small group of political refugees to establish themselves in Melbourne and acquire vocational skills and income sources. Jim Longwood has spent a good deal of time in this regard in association with the Brotherhood of St Laurence Ecumenical Migration Centre.

3. Drummond Street Relationship Centre

Jim Longwood has had regular contact with the entity, which supports African immigrants residing in the Ministry of Housing facility in Drummond Street Carlton. Jim has been commended by the Director of DRUM for his input to the program.

4. Christmas gifts for needy children

The Committee, under the leadership of Trevor Nink, piloted a program whereby committee members donated Christmas gifts to children in disadvantaged circumstances. The recipients were identified by independent aid organisations who delivered the presents. The program worked well and is identified as an initiative for broader adoption within RCM in 2009/2010.

5. Around the Bay in a Day bike ride: A team of 20 Melbourne Rotarians and supporters raised a total of $16,000.

6. Sir John Reid Community award: presented to Dr Judith Paphazy.

7. Wine raffle: expected to raise more than $7000 this year.

8. Bushfire relief: $67,000 was donated to the Lord Mayor's Appeal by our members.

In a separate initiative, the Committee supported Peter Duncan's undertaking to provide tool kits directly to CFA members who had their homes destroyed in the fires. The Committee provided $2500 of funding and this was supplemented by a further $6500 from RCM resources. This funding enabled more than 40 tool kits to be delivered.

Take a bow, Heather, James and all your team.

Health Issues

Chairperson: John Fuller

A principal initiative was the contribution of $5,000 towards the Rotary scheme which funds Indigenous Health Scholarships for training medical practitioners in issues relating to indigenous people.

In November 2008 John Fuller addressed the Rotary Club of Madras on the subject of obesity and heart disease.

In conjunction with the Vocational Services Committee, a Health Issues forum was recently organised and provided an entertaining luncheon meeting.

Well done, John and colleagues.

Second Bite

Chairperson: Bob Glindemann, Deputy: Trevor Nink

This program continues to run at Prahran and Queen Victoria markets, with 100 Melbourne Rotarians and supporters supplying the hands-on labour for collection. The fresh food collected is made into nutritious meals for the needy, and each day hundreds of meals are prepared from ingredients collected by RCM volunteers. Food collection averaged 700 kgs per week or approximately 37,000 kgs per annum.

Well done, Second Biters.

Welfare of the Elderly

Chairperson: Cynthia Richards

Principal activities in 2008/2009 included:

1. Home delivery of library books to elderly citizens. This service also involved providing much-valued companionship to book recipients.

2. Selecting Doug Blackney, who has done a great deal of welfare work for Vietnam Veterans for the Club's Seniors Award in 2008

3. Underwriting and hosting the annual Seniors lunch for 30 elderly citizens selected by the Salvation Army. This year the lunch was held at Max's Restaurant at Red Hill Estate

4. Provision of $2,500 funding for two nurses from Claremont Home to receive training to be accredited to administer medication to residents

5. Organisation of the club's footy tipping competition, which is expected to raise $1500 this season.

Cynthia and team – thank you.

John, your Committees have made a great contribution to our community this year – thank you!

CONCLUSION

Would all members of the Rotary Club of Melbourne please stand.

I am sure it is evident that many hundreds, perhaps thousands, of hours of your time and talent has been generously invested this year in helping to make our world a better place – to "Make dreams come true", as RI President DK Lee urged us.

That contribution is not measured in dollars. It is far more important than dollars.

But since it also takes money to make a lot of things happen, let me tell you that in the 11 months to the end of May, our Club has distributed for charitable or community projects – either from its own funds or its members donations, or from contributions obtained from other bodies - a total of $675,000.

Provisions for a further $240,000 have already been made in the Club's various accounts.

Please applaud each other!