Community Services Vice President's Report 2007-2008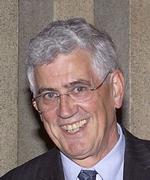 Vice President, Community Service, Jeremy Oats
President Peter, Members and Guests it is my honour and pleasure to present an overview of the activities and achievements of the 12 Committees that make up the Community Services component of the Rotary Club of Melbourne.
First and foremost I wish to acknowledge and thank the 4 Directors responsible for our suite of Committees, Arnold Mayfield Director of Vocational Services, Phil Mayers International Services, Daryl Hawkey who took over the Directorship of New Generation Services from Cheryl Lacey and Barry Watts who took up the reins of Local Community Services when Peter Choong had to relinquish because of work commitments.
It is nigh on impossible to adequately summarize and do justice to the work and output of the 12 Committees that are covered by Community Services in the 8 minutes and 35 seconds allocated and thus I can only briefly touch on their highlights.
A. Local Community Services
1. Public Issues: Chair Colin Neave: The issues considered have included the City of Melbourne Environmental initiatives including the reduction of skips of waste generated by city hotels, the "earth hour", report of the Aboriginal Heritage Council and continued interest in the Street numbering project.
2. Community Welfare: Chair Heather Barton: Primary focus has been on families, homeless and the community within the City of Melbourne. The PACE ( Partnerships Advancing Community Engagement) pilot project in partnership with the Rotary Club of Southbank to address homelessness with the City of Melbourne, support for the Big Issue and the Homeless World Cup which will be held later this year in Melbourne, sponsorship of 20 homeless young people to attend the Community Street Socceroos Training Camp, distribution of Christmas gifts and initial work on models of supportive housing and elimination of unsafe boarding house accommodation.
The Sir John Reid Community Services Award was presented to Mrs Shirley Farrow in November for her tireless community volunteering.
Support for the West Papuan Refugees assisting by building internal capacity by ongoing mentoring for their community. Developed a blueprint for responding to requests from not for profit organizations with pro bono advice on strategic and operational issues, assistance with networks and other needs as defined in consultation with the organization.
In partnership with the Let's Go committee launched the keep Rotarians Fit campaign and planning the Around the Bay bike ride to raise funds for disadvantaged Australian children.
3. Health Issues Chair John Fuller: Victorian Brain Injury Recovery Association to find more appropriate accommodation for young people with severe brain injury who currently are admitted to nursing home accommodation.
Healthy Hearts under the leadership of Ian Ross and Tony Kosky has come to fruition with the finalization of the Colac and Bairnsdale ventures and will continue in other regional areas.
The RCM has provided $10,000 for 4 scholarships to support aboriginal students to gain tertiary health education.
Promotion of the Baker Heart Risk Clinic at the Alfred Hospital. Remind Rotarians do not expect any sympathy from John Fuller for any of you who develops a heart problem, especially if it is fatal if you haven't had your check up at the Clinic.
4. Welfare of the Elderly Chair Cynthia Richards: Seniors Award Robert Paroissien which was presented on the 6th February.
Lunch at Max's Restaurant, Red Hill Winery for 34 guests in conjunction with the Community Services Group of the Melbourne City Council.
The Committee took a booth at the Shepparton District Council to promote the Office of Public Advocates Book Take Control, recarpeting the main hall of the Claremont Home, regular delivery of books from the East Melbourne Library and managing the Footy Tipping. – a remarkable effort
B International Services
1. Rotary Foundation Chair Kelton Dennis: The Rotary Club of Melbourne's nominee has been selected as the District's nominee for the Rotary World Peace Fellowship and now is up for selection in October at the world competitive selection. In addition Rotarian Bob Fels has been appointed to the Executive of the Rotary Peace and Conflict Program in Thailand – a major achievement.
Group Study exchange team from D5650 Iowa and Nebraska visited in March.
Water purification project in Bichhadi India was funded with a matching grant from Rotary Club of Udaipur Mewar and Rotary Foundation a total budget of USD 37,250.
Matching grant of USD 24,800 in conjunction with RC Nhulunbuy and RC Osaka for solar power lighting at Donydji.
2. Rotary Park Chair Ian Ferguson: A quiet year as dedications took place before the start of this Rotary Year and the next one will be in July. The trees appear to have survived the drought so far.
3. International Programs Chair Barry Watts: Established guidelines to filter requests for assistance so that RCM concentrates on countries near to Australia and in particular the Pacific with wherever possible involvement of a local Rotary Club. Supported the Leprosy Foundation in East Timor under the leadership of Keith McNeill. Supported DIK store in Footscray to assist with the freight of container of goods for Tanzania. Working on support for remote schools in Vanuatu and a village in the Philippines.
a. East Timor Committee under Bob Glindemann's leadership. The Roofing Project continues to go from strength to strength. The Dili Institute Baucau campus has progressed well with over 100 competent graduates – the only downside is a paucity of employment opportunities. An MOU has been completed with finalising of a replacement micro finance organization for Opportunity International- critical for the continuation of funding from the Rotary Foundation. Commitment to build two classrooms for the San Miguel school in Dili.
C. New Generation Services
1. Welfare of the Young Chair Quin Scalzo: Community services leadership programme with the Brotherhood of St Lawrence.
The town and country exchange has continued and introduced a RCM student community service award working with Melbourne Girls College following on the association with MGC for the past 10 years with the RYPEN project.
The Donydji Homeland Centre project under John Mitchell's direction continues to delight and surprise with its achievements. Provision of accommodation for young married families and single men returning to their Homeland to undertake training in trade skills as well as general education and life skill training is the current priority and a contract has been let for the construction of three family units and single men's accommodation facilities
2. Student Exchange Chair Kevin Sheehan: Hosted inbound student Paulo Sunairi from Brazil and sponsored Hannah Cooney to Germany. We thank the Host families Chris and Janet Wang, Ian and Leslie Jones and Nev and Irma Power for their hospitality and Kevin for acting as his counsellor. Harald Schmidt is Hannah's counsellor.
D. Vocational Services
1. Vocational Service Chair Cynthia Edgell: The Young Achievers Awardees Tim Foster, Caroline Andrews and Jessie Taylor were a most impressive trio.
The three Apprentices of the year were all State finalists - John Rist, Dean Dallinger and Jee Mee Leow.
The Vocational Service Award for services to neurosurgery and work in developing countries was made to Professor Jeffrey Rosenthal. The Committee's nominee for the Southern District's Shine ON awards for disabled people Cameron Ward won a major trophy and Emma Gee and Robyn McKenzie Certificates of Commendation.
The Committee has also been involved in the provision of mentors to the year 11 Business Skill Program.
And finally Second Bite has expanded from the Prahran Market to include collection of fish and meat from the Victoria Market. The RCM initiative has been taken up by other Rotary Clubs who are collecting from South Melbourne and Camberwell Markets with planned expansion to Dandenong, Geelong and Hobart – a great example of Rotary in action at its best again under Bob Glindemann's leadership
President Peter and fellow Rotarians, I am sure that we all cannot but be impressed and somewhat in awe with the breadth of the scope of these activities.
Our thanks to the Directors , the Chairs and the members of the committees who have achieved so much this year.
Jeremy Oats
18th June 2008