Club Services Vice President's Report 2007-2008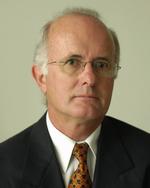 Vice President, Club Services - John Tozer
President Peter, Members and Guests.
The Club Services portfolios provide the backbone of our Rotary Club. The more successfully their services are delivered the more invisible they become. So it is important at the end of the Rotary year to draw the Club's attention to the significant achievements delivered over the past twelve months.
Club Programs - Director Alistair Urquhart
Jen Holstein has provided excellent leadership to the Luncheon Organisation Committee for some years and handed over to Murray Campbell during this year. A continuous effort ensures that the Rotary brand complements the Windsor dining room – surely the best venue in town – and the setup is flexible to the needs of the day.
Continuing uncertainty about our long term luncheon venue location will now be a challenge for the incoming Board.
The quality of the speaker program and broad range of topics has continued under Bev Brock's guidance. Topics have ranged from the Battle of the Telco heavies (Phil Burgess from Telstra and Ravi Bhatia from Primus) to a warm up for the AFL Grand Final with Greg Champion and Ian Cover from the ABC Could a Beens. The highlight of the year must have been the Annual Sir Angus Mitchell Oration. Not only were we honoured with The Governor General Major General Michael Jeffery presenting the oration on the topic of Volunteerism, but two previous presenters and Governors General were present - Sir Zelman Cowen and Dr Peter Hollingworth.
The atmosphere is set for our meeting by the friendly greetings from our Reception Committee chaired by Cynthia Edgell.
And we are sent on our way with a rousing rendition of our National Anthem led on the piano by Barry Rawlings or David Kram.
Fellowship – Director David Foxley
The size of our Club and limited time at formal meetings requires a comprehensive social program. Doug Marshall has lead our unique Group Structure through a wide variety of local level activities.
All Groups have functioned well with many undertaking joint events. Some Groups have decided to include spouses/partners at every meeting whilst others have done so on a less regular basis. Some Groups have invited guest speakers to attend their meetings, other groups have organised a wide variety of events outside of the traditional home meetings. The changing demographics of Club membership have resulted in the City Group reaching a size where it has been split and a new Central Group created from July 2008.
Bruce Davidson has organised a regular interclub visiting program, including a large contingent supporting our chartered Club Oakleigh at it's 50th anniversary dinner.
An ongoing focus on health and fitness continues to be provided by the LetsGo Committee, driven by Kevin O'Flaherty. Activities have covered taping the tummy for Cancer awareness, Botanical walks, and growing moustaches for prostate awareness.
This year's District Conference was at Shepparton and our involvement was ably organised by Cynthia Richards and her On-To-Conference team. 36 Melbourne Rotarians and partners attended and the Club had a particularly high visibility through the guest speaker program, Conference MC Don Hyde, event organiser Peter Jones and a booth promoting our Take Control project.
Communications – Director Mike Flavel
The Club Information portfolio covers three main activities. The weekly Bulletin continues to be produced by Alistair Urquhart and his staff at Affairs of State and is the critical regular communication with members. Publication continues to be on a very timely basis and articles on new members have been introduced.
The annual Club Directory is coordinated by Kelton Dennis with significant ongoing behind the scenes support from Kevin Simkiss. The 2008-09 publication is on target for an early July delivery.
Photos are taken every week with support from Bruce Davidson and Eckhart Hertzsch for publication in the Bulletin and on our website.
The website continues to be run tirelessly by Phil Bowley and provides a professional window to information for our members and for the outside world. Usage of the web site continues to grow with 30,000 emails were broadcast over the past 12 months – up over 20% on last year. The 9th edition of "Newsbytes on the Website" is now being published.
In the non-digital world, the Club archives remain under the control of John Kendall.
Our public relations efforts have not fared so well. After a great start in continuing to extend our state of the art podcasting with speech of the day and other interviews, chairperson Christian Peterson has developed difficulties with his business and has been unable to continue running the portfolio.
Financial Operations and Governance – Director Robin Reid
Following a review of the Club's structure, a new focus has been put on Governance and an approach developed by Robin Reid and Carol Scholes-Robertson. Significant progress has been made:
· the duties and responsibilities of Directors and officials have been formally updated
· financial reporting has been reviewed
· a draft "strategic plan development" process has been created
· measures have been developed to improve Director handover at year end
The long term funding of the Club's activities have continued to focus on the growth of the Community Foundation under David Wittner's leadership with over $900,000 now raised.
Ted Garland and his Investment Committee continue to provide prudent management of the Club's investment portfolio – now worth over $1.9 million.
Michael Selth took over the Treasurer function from Bill Charlton and continued with the streamlining of the accounting systems and tailoring the financial reports to the demands of the Board.
Michael has given me some key estimated annual numbers for the current year:
Income $124,000 – up 10%
Luncheons receipts $162,283 – up 10%
Investment income over $250,000
Costs of running office $100,000
There has been significant discussion on finding a new office this year but with no outcome. The most important outcome for the office is the continued exceptional performance of its manager, Jo Mavros. While everything seems smooth on the surface it is mostly Jo who is paddling hard under the surface. Well done Jo.
Membership – Director Peter Rogers
Before I commence this section of my report could the following members please come to the podium: Peter McCall, Bob Glindeman, Bill Charlton, Bob Burgess and Ross Scholes-Robertson.
With the able assistance of Clifton Warren, Ros Williamson, Chris Wong and their hard working committees, I can announce that Peter Rogers will deliver on President Peter's target of 300 members including honoraries by 30 June 2008. At 279 this is the highest level of paid up members we have had in the recent history of the Club. This is a huge effort in a climate where Rotary Club membership is typically on the decline. However we are still behind the highest total Club membership of 343 set back in 1985 – John de Veer was President. The last time we had 300 members was in 1991 under the presidency of John Kendall.
This year there were 12 resignations and six deaths, significantly lower than the average of 26 we historically need just to break even.
Average meeting attendance is the highest for the last six years.
Unfortunately President Peter's target of 50 female members has fallen 5 short. It is the role of the Vice President to deliver innovative solutions when the going gets tough, and I have a solution for this one with my five "volunteers".
The wigs are only a temporary solution – my fellow VP Jeremy Oats is trying to organise something more permanent at The Womens by the 30 June cut off date.
You may resume your seats but leave the wigs on in case there is a District spy doing a random audit.
Thank you to all members of the Club Services committees for a very successful year.
Also a personal thank you to my predecessor in this role, current Secretary Barry Murphy, for his wise counsel during the year.
It has been a pleasure supporting President Peter McCall through the ups and downs of this 87th Rotary year, although covering for a spider was definitely not in my job description.
It seems only fitting that I conclude my report with a final spider poem.
While Little Miss Muffet sat on her tuffet
Our Peter was laid up in bed.
Top of the town in his St Vinnies gown
Where the nurses were patting his head.
With spiders and spout I'm sure there's no doubt
If Peter could rewrite his life
He'd change his lifestyle, at least for a while,
With bin duties done by his wife.
I will now hand over to Jeremy.
John Tozer
18th June 2008